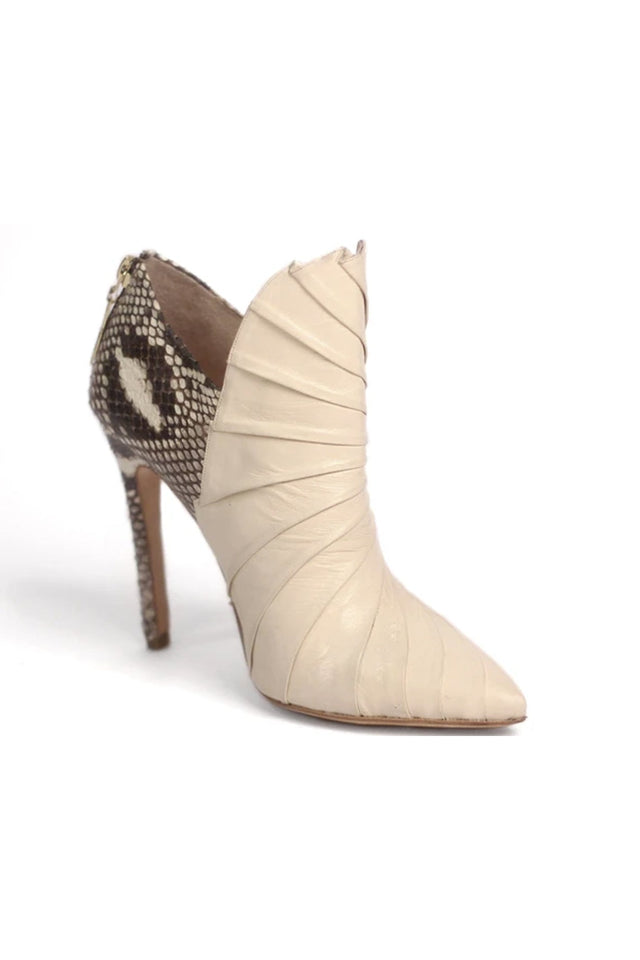 Classic never felt better.
In the words of Roth Malère when describing the Lorand ankle boots: where two lines meet, [...] they bring classic style to new terms, a strong piece destined to enhance any style with its own shape and contrasting sides that result in a new entity.
A special pair that combines different types of leather, with a pointed toe and heel and a draped detail that continues throughout the booty until ending in an abstract bow.