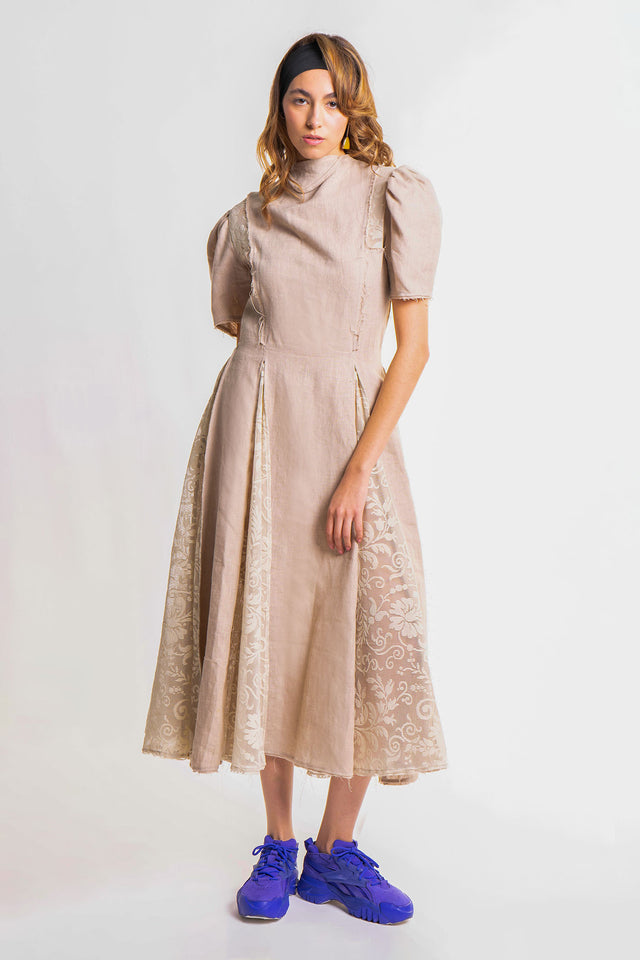 Photography is one of the disciplines that inspire the character of our brand, the essence of storytelling and the recording of the passage of time are catalysts in our creation process. This dress is named after the fashion photographer Cecil Beaton who, with his portraits, recorded a gray scale that generates different tones that emphasize details from another perspective due to the absence of color; just like the raw textile we use here.
A sublime piece by Steph Orozco , romantic and understated, Cecil features a delineated silhouette with a cinched waist, a cravat neckline that can be adjusted with a zipper closure, wide blades and frayed detail seams.
Made in 100% linen and vintage lace.