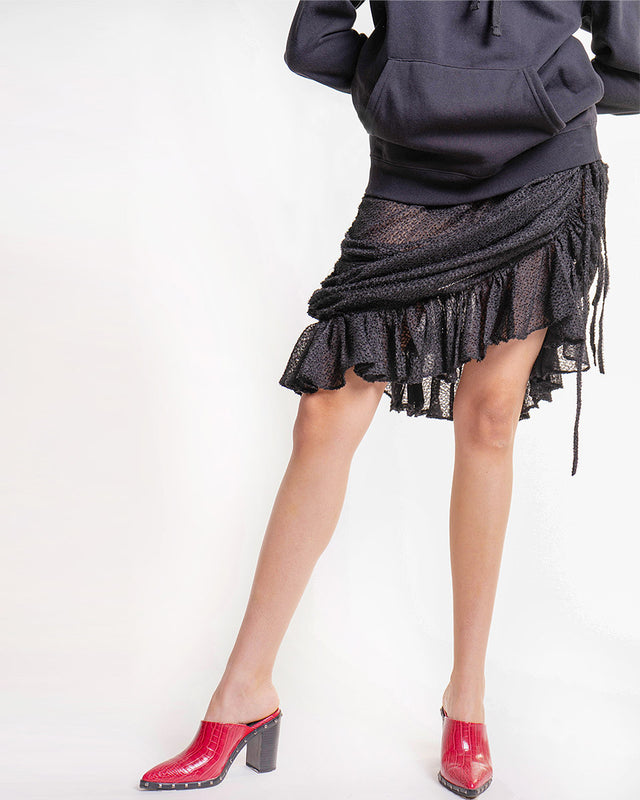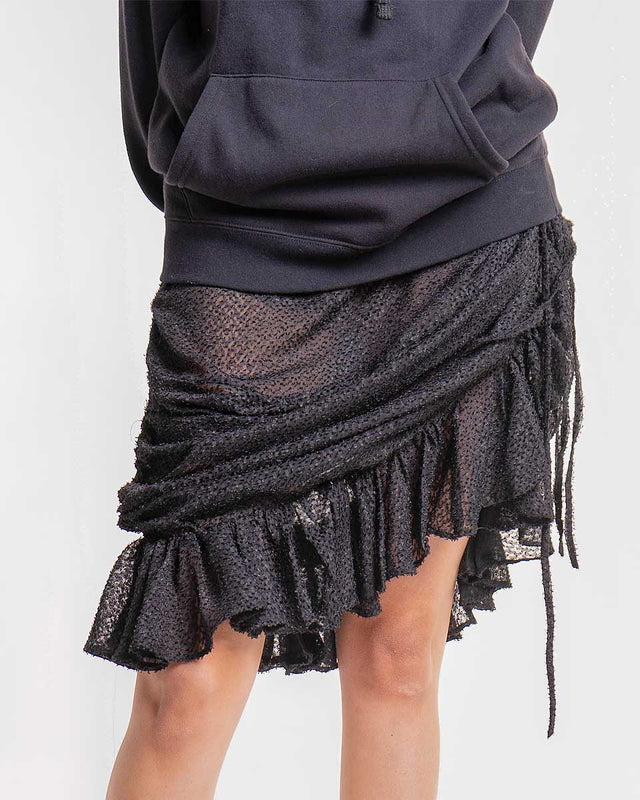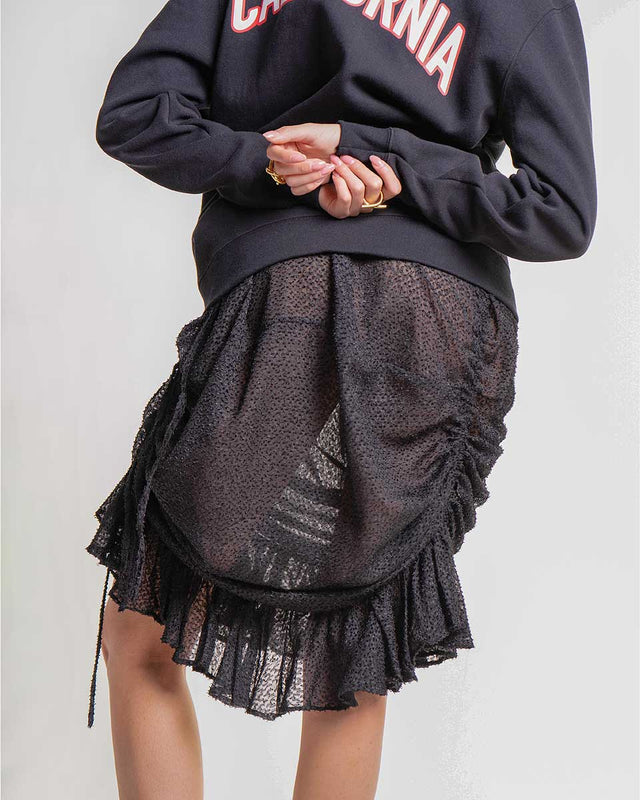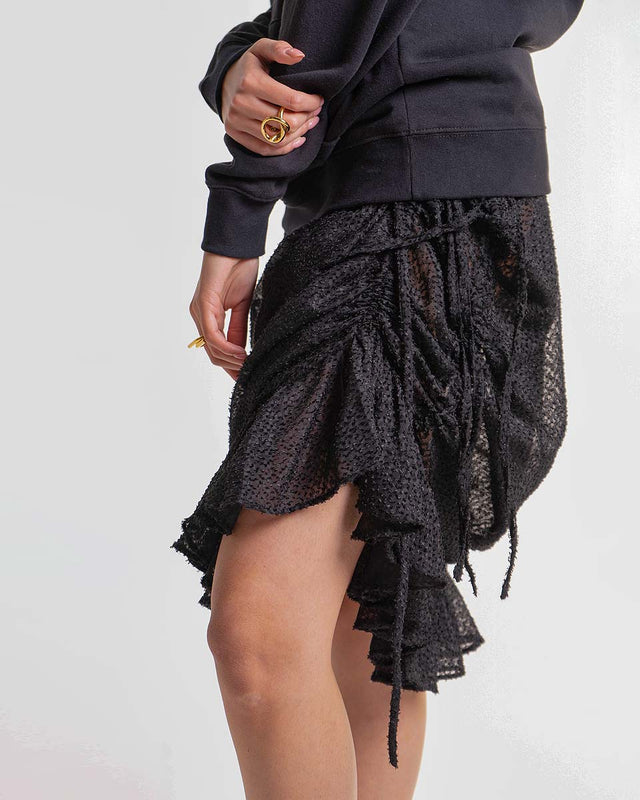 We celebrate the power of fashion as a means to change our world, a linguistic tool to express emotions. We believe in inspiring those around us and those who wear our creations, which is why we promote artisanal procedures, deconstruction, hand and irregular painting to achieve unique garments.
Genderless / Adjustable Front Corrugated / Adjustable Waist with Knotted Front / Balloon Silhouette / Short Wave at Hem / Polyester Chiffon.
Steph Orozco lives in Stockholm and her pieces are made in her workshop in Monterrey, Mexico.