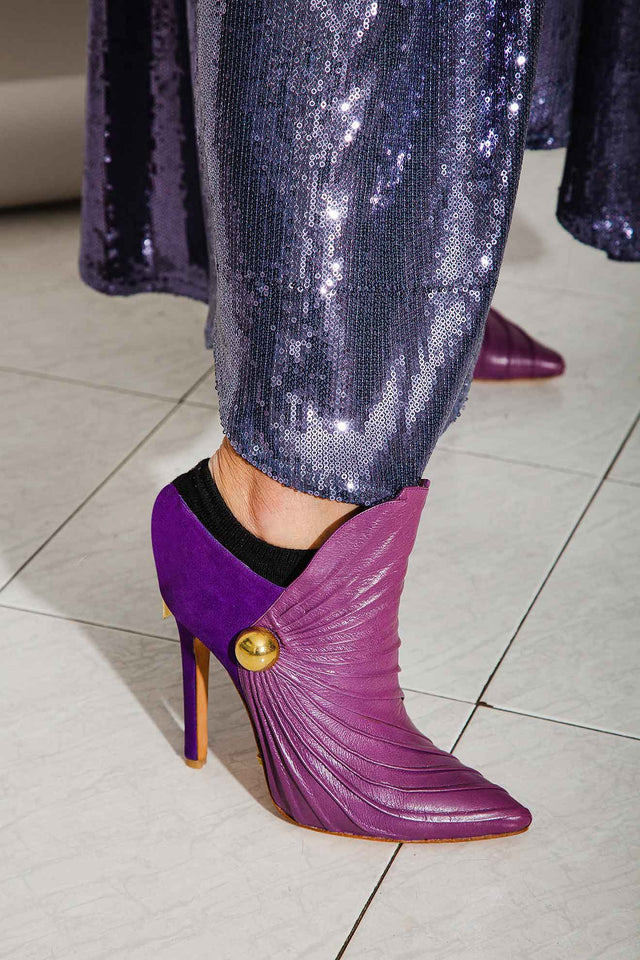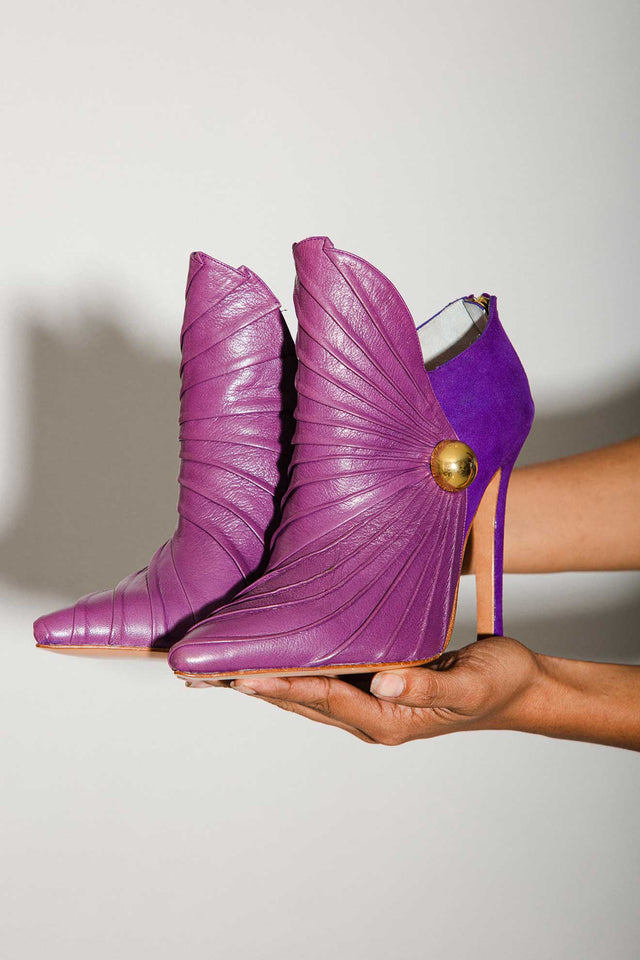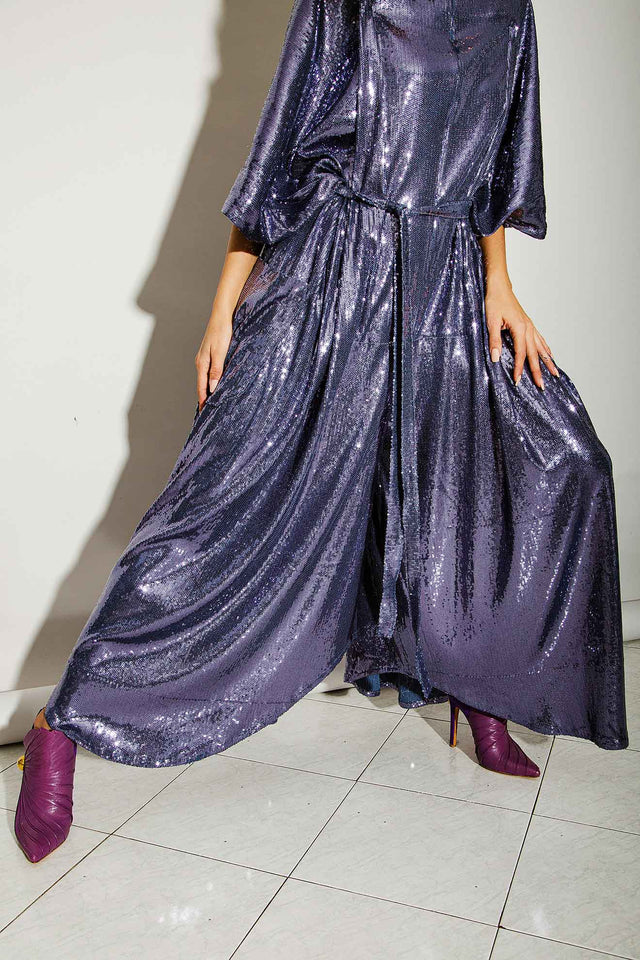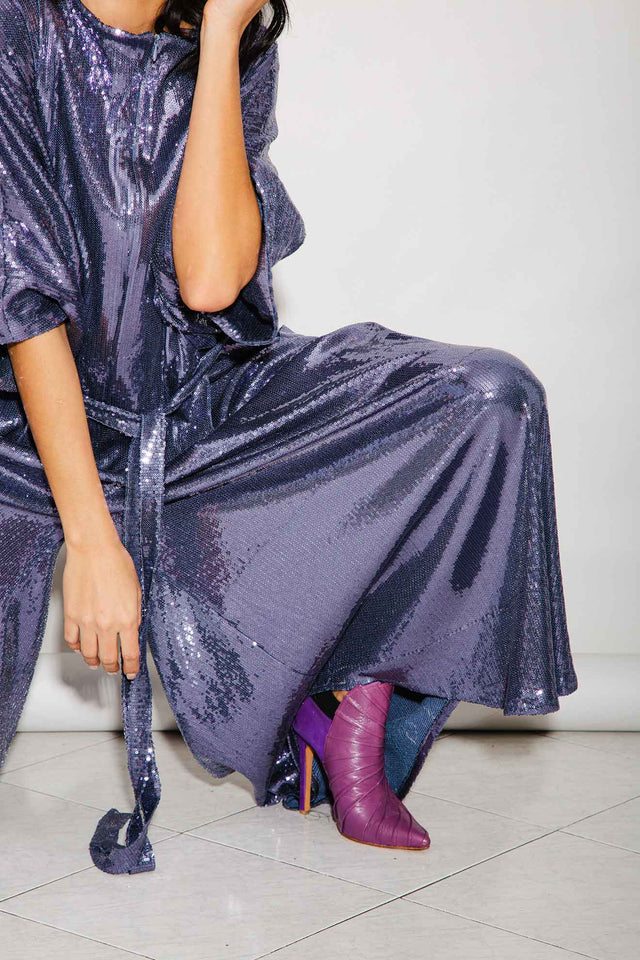 Roth Malère and his thoughts on Tyrian booties:
Purple has always been part of the aesthetic of power and authority. The combination of suede and calfskin make our Tyria shoe the component of a conquering style.
A piece that quickly stylizes your total look, crafted in suede and purple-dyed calfskin with a draped, pointed design that ends with a brooch detail at the top. Zip closure and stiletto heel.