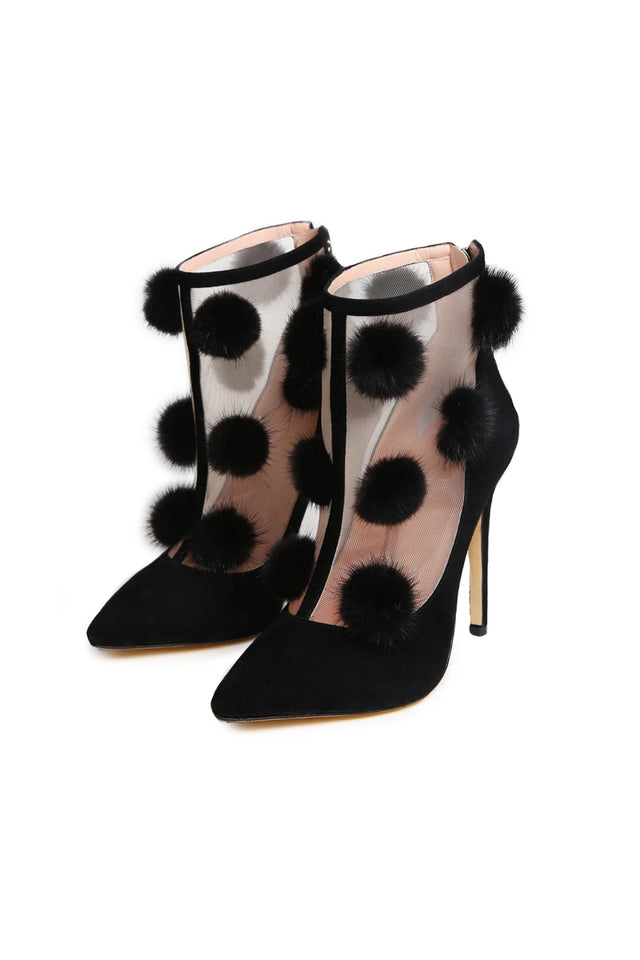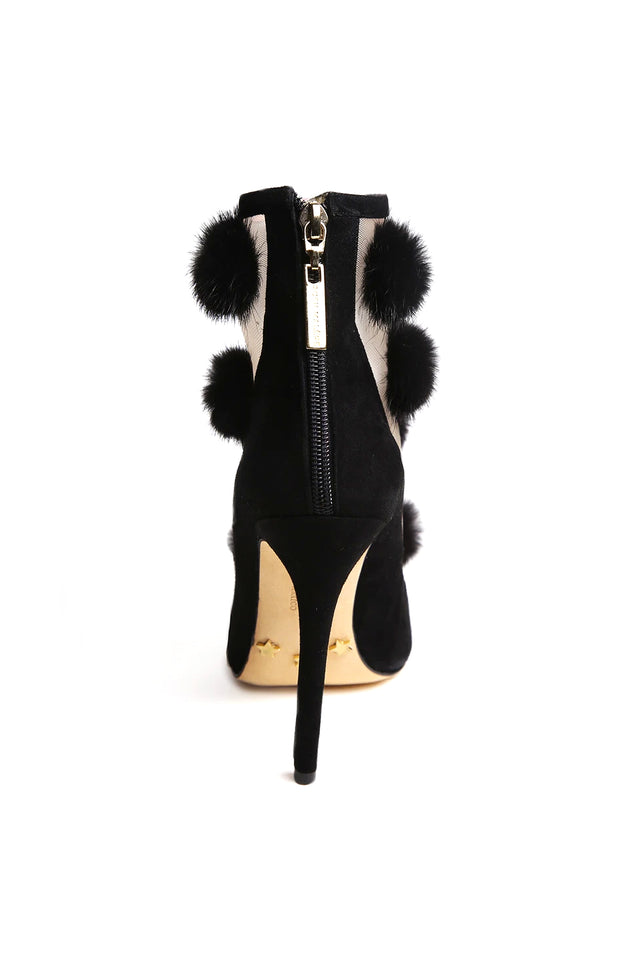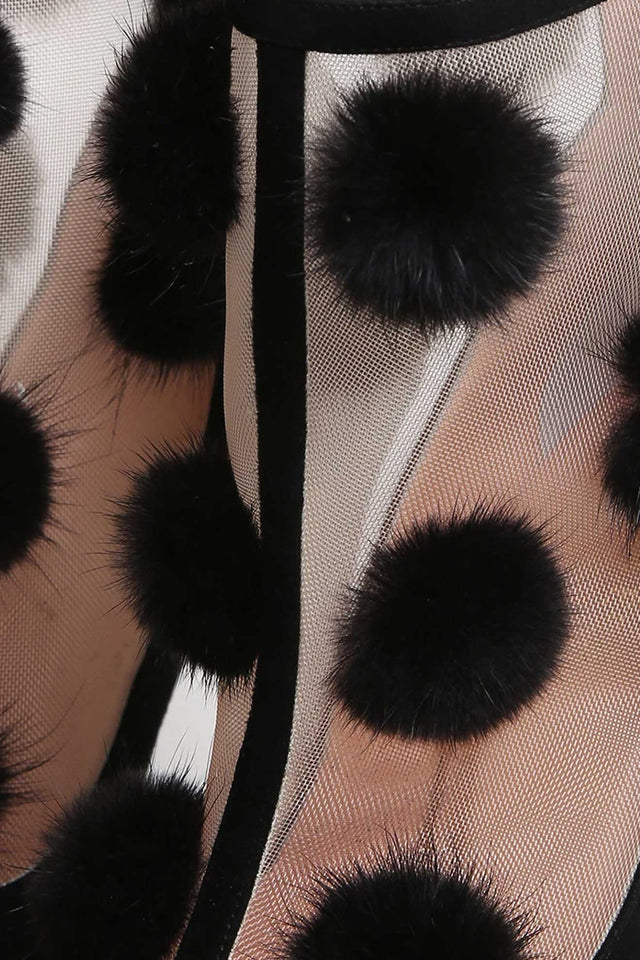 Roth Malere has spoken:
Give your most daring style with our high-heeled ankle boots made of black suede. The upper has a fierce but fun feel, with matching colored pom poms over a layer of the more subtle mesh. They are finished with a zipper at the back of the heel for easy adjustment. They will have to give you the best compliments for your most daring pieces.
A loot to remember, Robin is made in the most beautiful and delicate way 100% in Mexico. Leather sole.