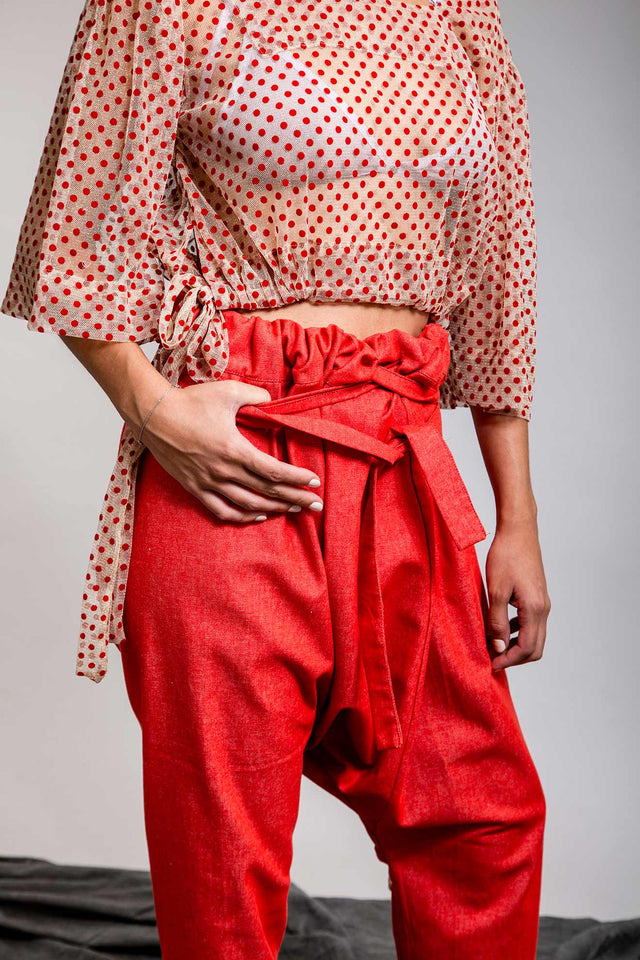 The Salanders are a UNISEX piece that features a loose silhouette with an adjustable waist and a low neckline, ankle length with pocket detail on the sides.
100% cotton denim.
Steph tells us the following about her piece:
¨Pants that invite you to enjoy the body in all its splendor, an exploration of contemporary comfort, timelessness without gender, the memory of childhood, of coming and going with each step on earth, the moment of living with oneself¨.