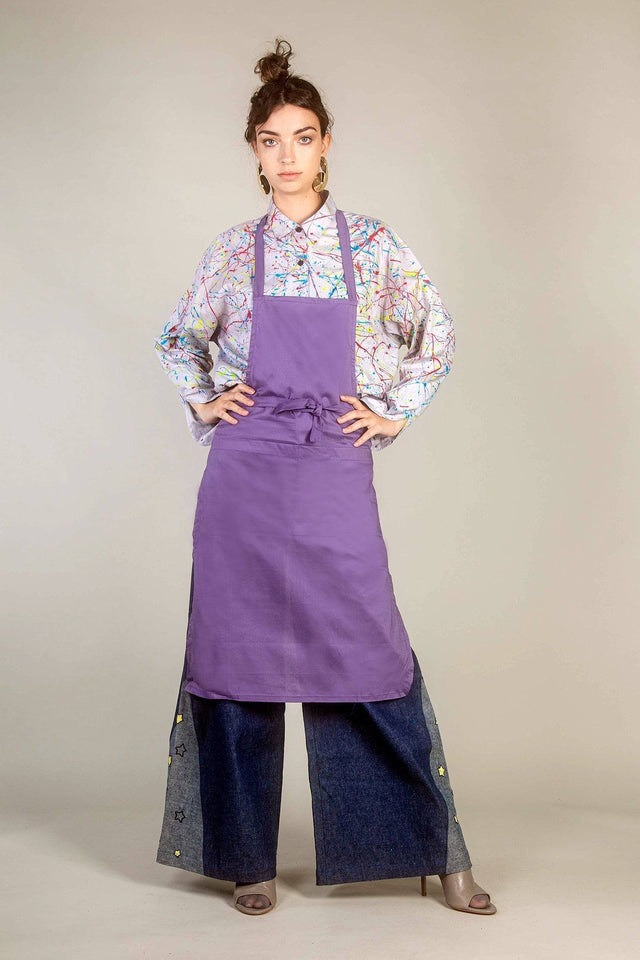 From our own collection -TABLE-.
Bathing in the purple rain, this apron is a must-have for staying at home, with front pockets and an adjustable waist. A genderless piece for doing everything from cooking to painting to gardening to going anywhere.
Made in cotton deadstock fabric. Table Essentials.
Take a look at this total look that we created just for those who are passionate about staying at home.