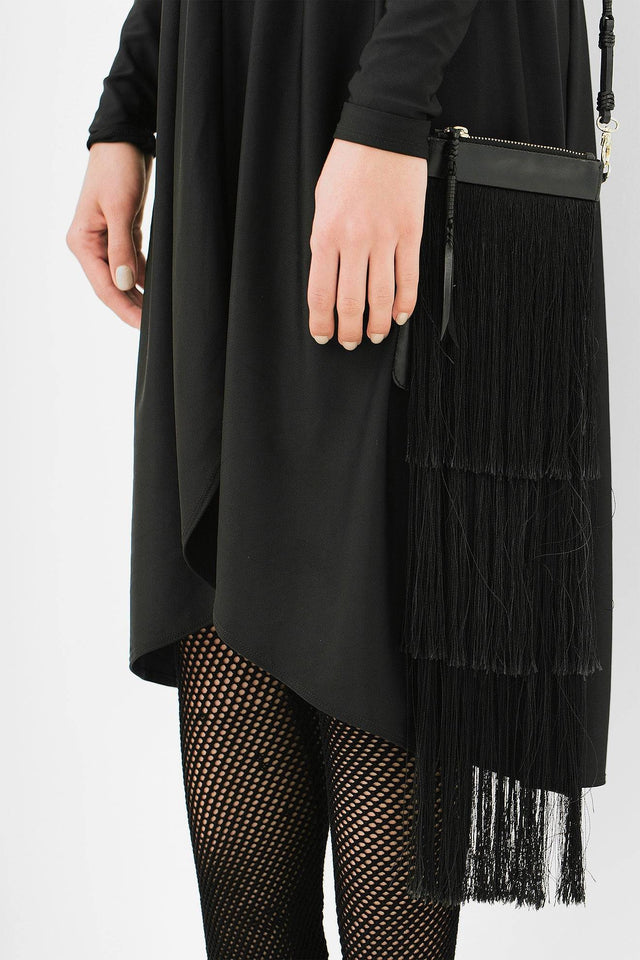 From the Naked Boutique Archive: Hacienda Montaecristo.
Hacienda Montaecristo arises from the need to support handmade fashion. As the name of the bag says, it is handmade with silk fringes on a leather clutch with a leather strap.
Lined inside. If you love this bag, check out its slightly larger version.