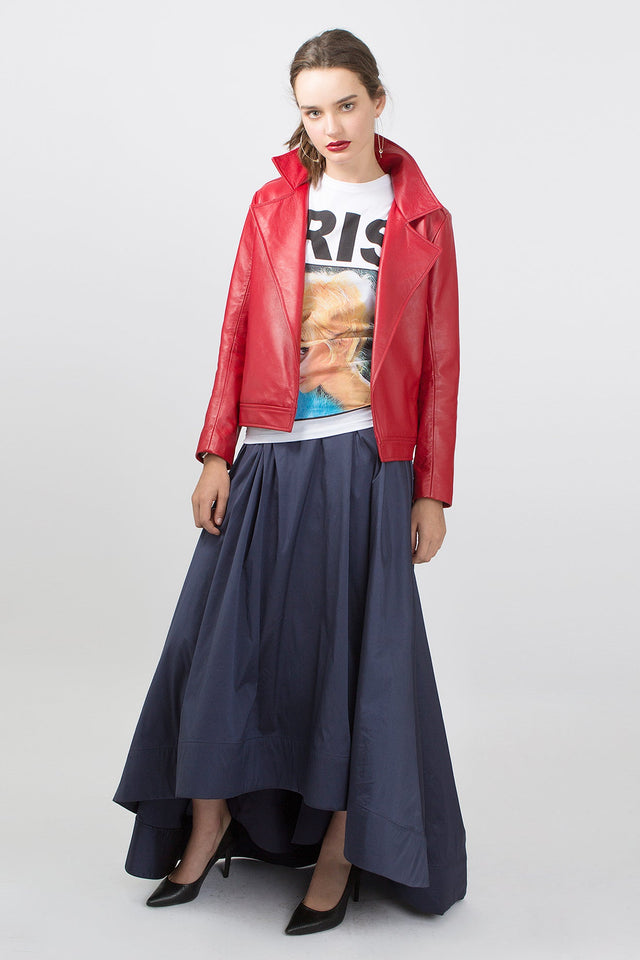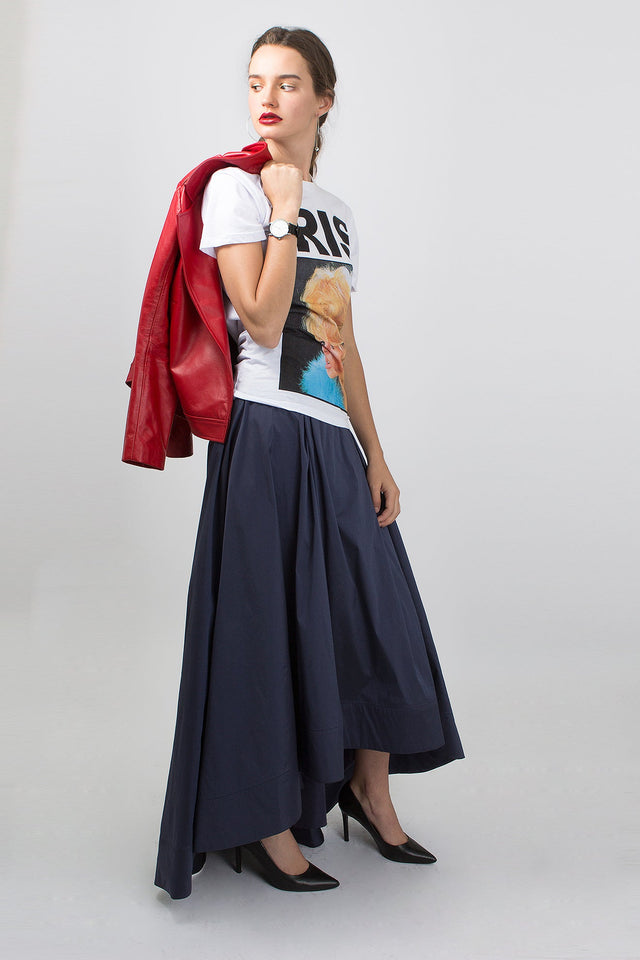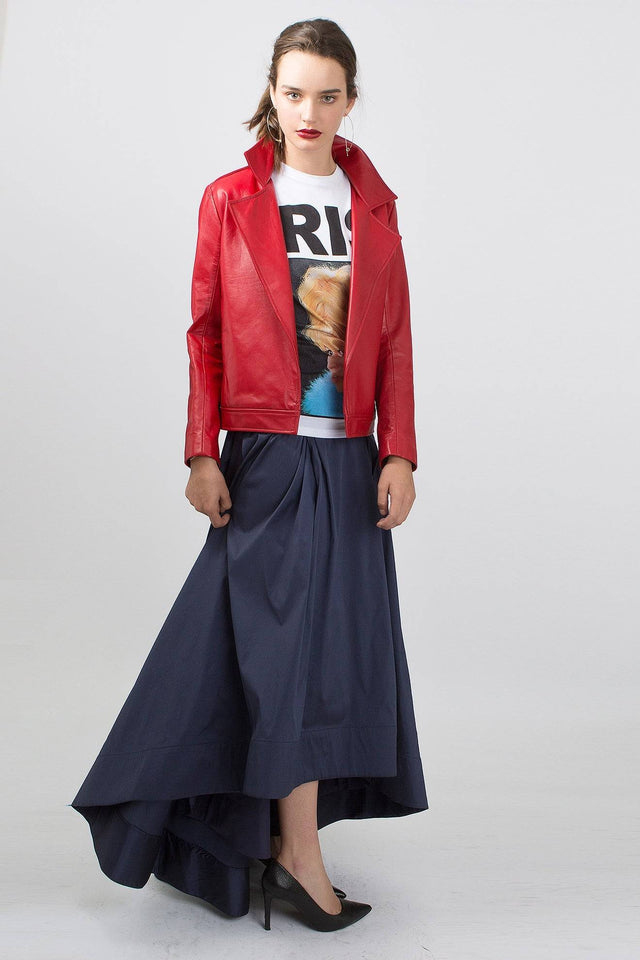 Think of Lady Di at a royal gathering.
Johanne skirt by Alexia Ulibarri perfect to combine with your crown. Featuring a low-high silhouette and an A-line design with a zip fastening to the reverse.
It goes great with Angel Grave's Boxy Leather top or pair the blue with Steph Orozco's Venustiano vest . For jewelry, add the Bruna earrings from Metric and the Parenthesis bracelets from Felina in their set of 3.