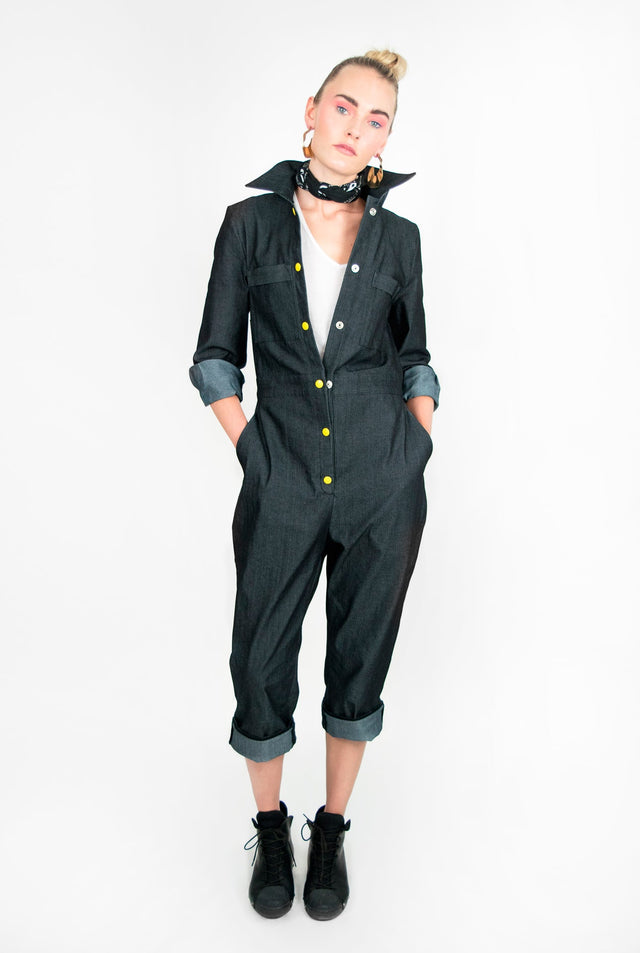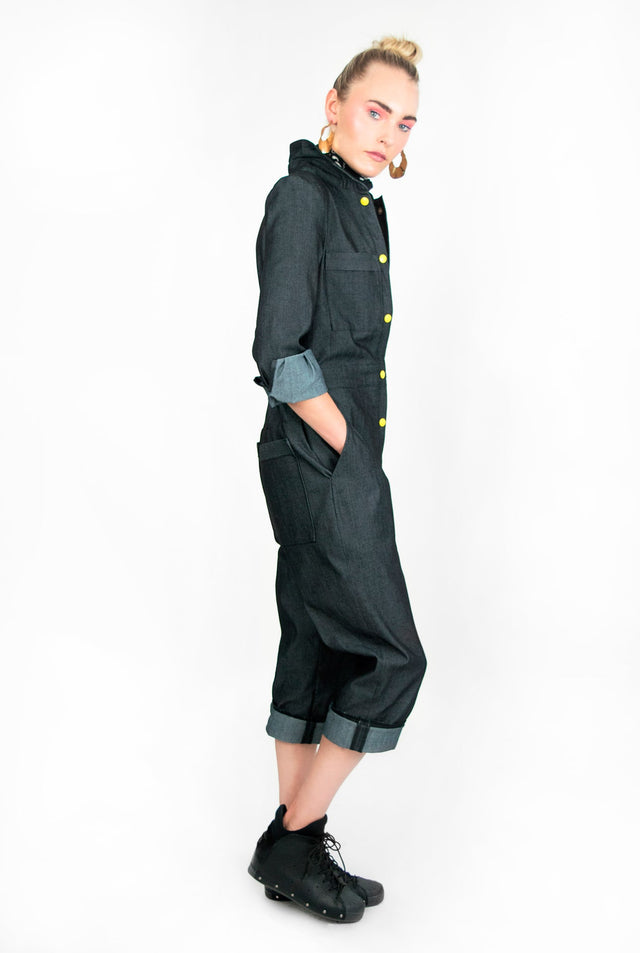 One piece, one thought: conquer the world. The perfect jumpsuit for working hard during the day and having fun at night. Made of raw denim.
Made of raw denim. It goes amazing with Cancun sandals by Kenda and the Bar choker by Felina. Add some color with a Sandra Weil scarf , style it your way!
Available with black buttons.