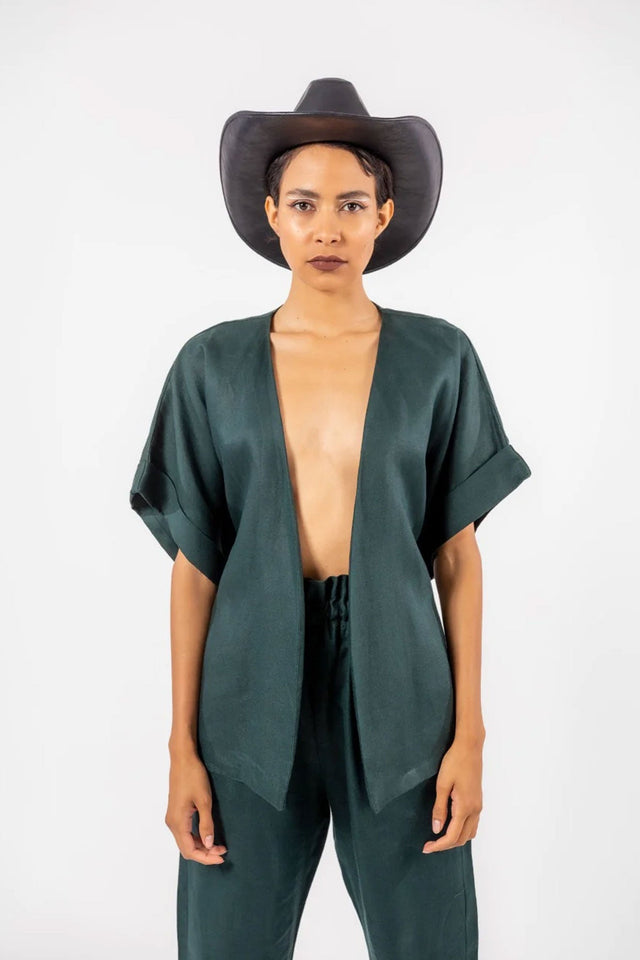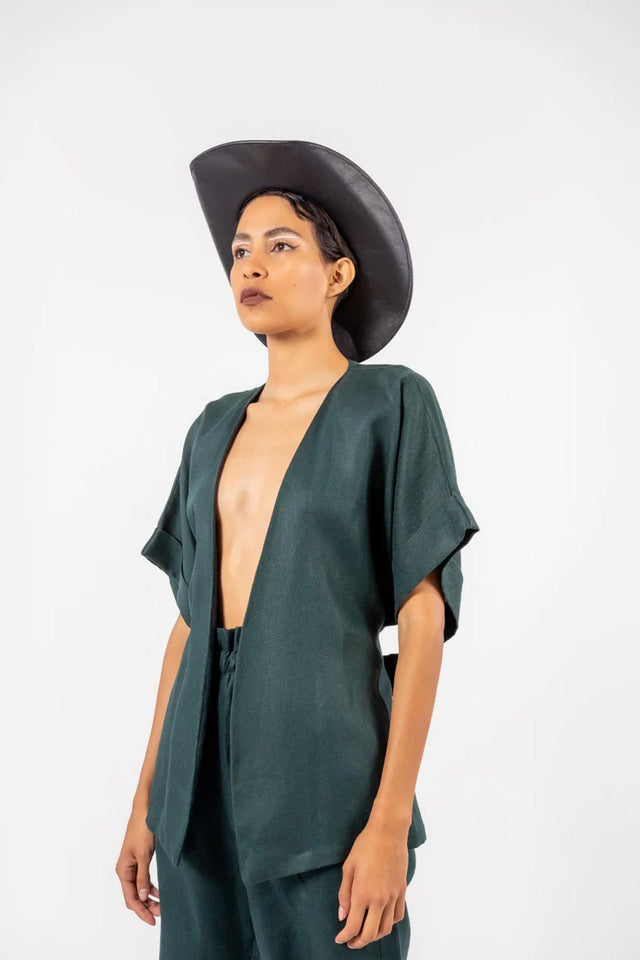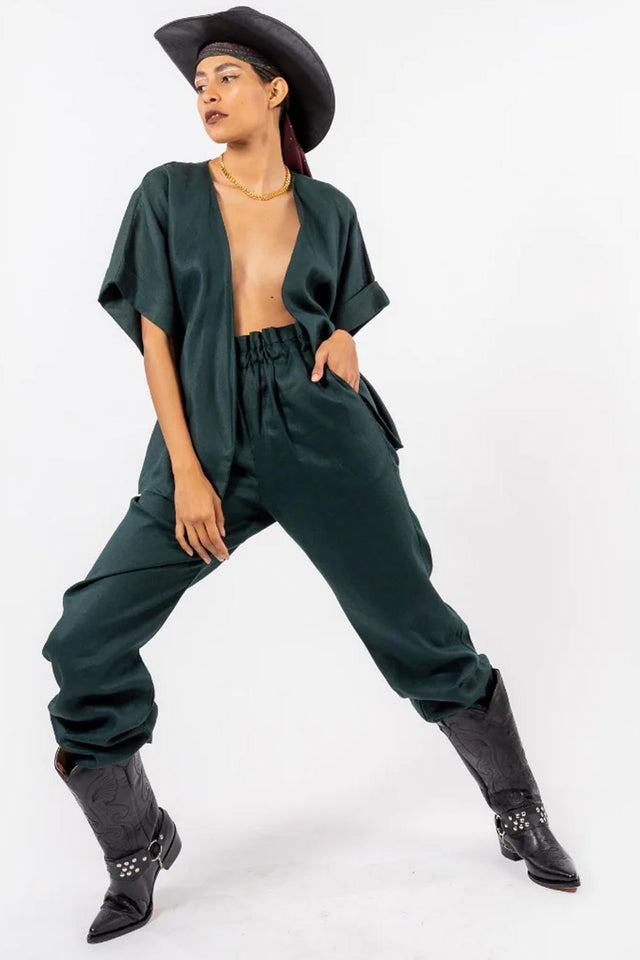 We welcome Mayorca to Naked Boutique.
A double duty piece, her Maui kimono features a straight silhouette with short flap sleeves and an integrated linen belt.
All the textiles used in Mayorca are selected based on a previous investigation on their manufacturing process, focusing on the fact that they are natural fibers, whose manufacturing process is friendly to the environment and their care after the creation of the product. product is sporadic and the residue it releases is non-polluting.