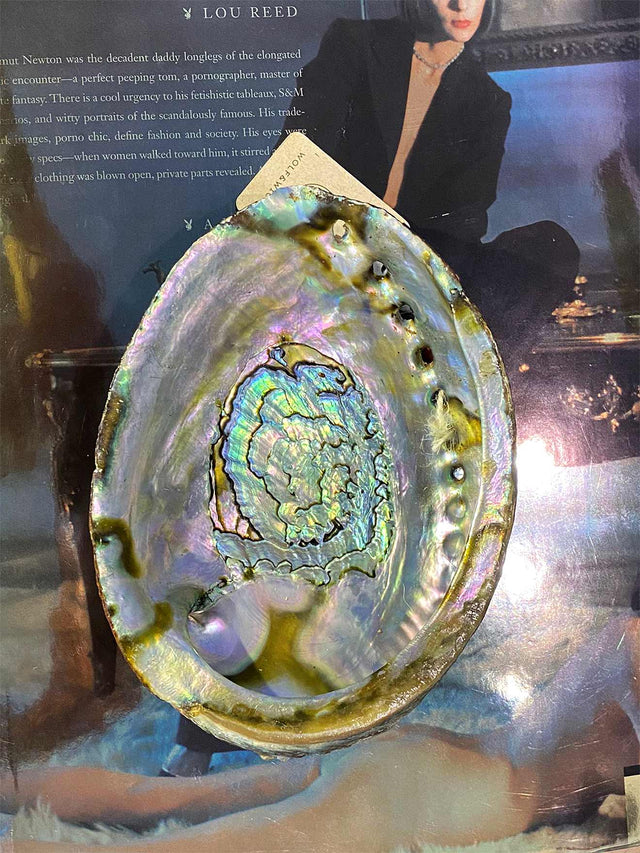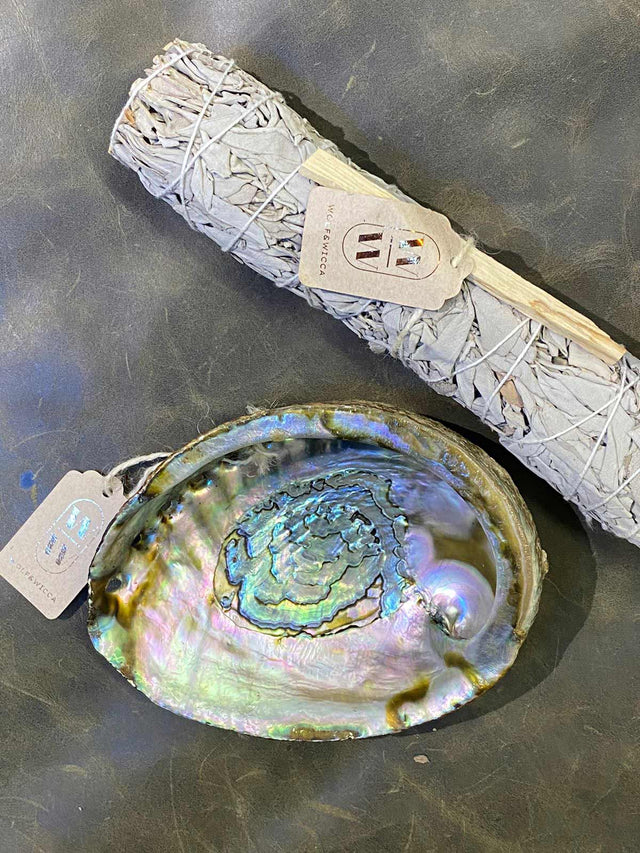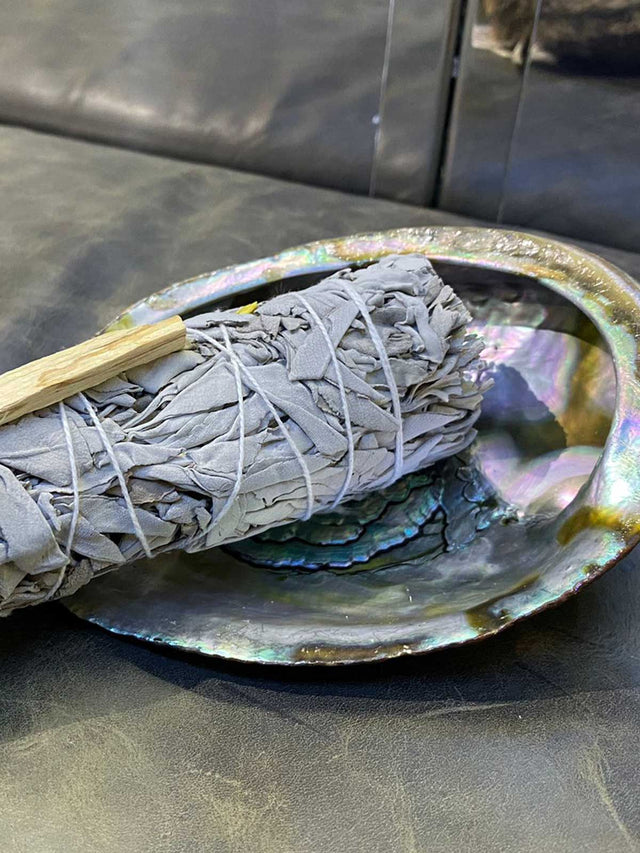 The energy of the ocean in your hands.
The abalone shell has great power to release trauma, connect with the past, childhood and our ancestors.
Abalone Shell has been used for hundreds of years by Native Americans in their rituals and spiritual practices thanks to its powerful energy.
Add it to your altar to keep in mind the element of water
Rest your incense so that you can safely collect any burning residue
Charge your quartz inside it to work on emotional problems and attract calm and strength.
Place your sticks or bundles on it to recover the ash. If it is used to light a coal, first put a generous bed of salt and place the lit coal on it.
Before using it for the first time it is recommended to clean energetically.