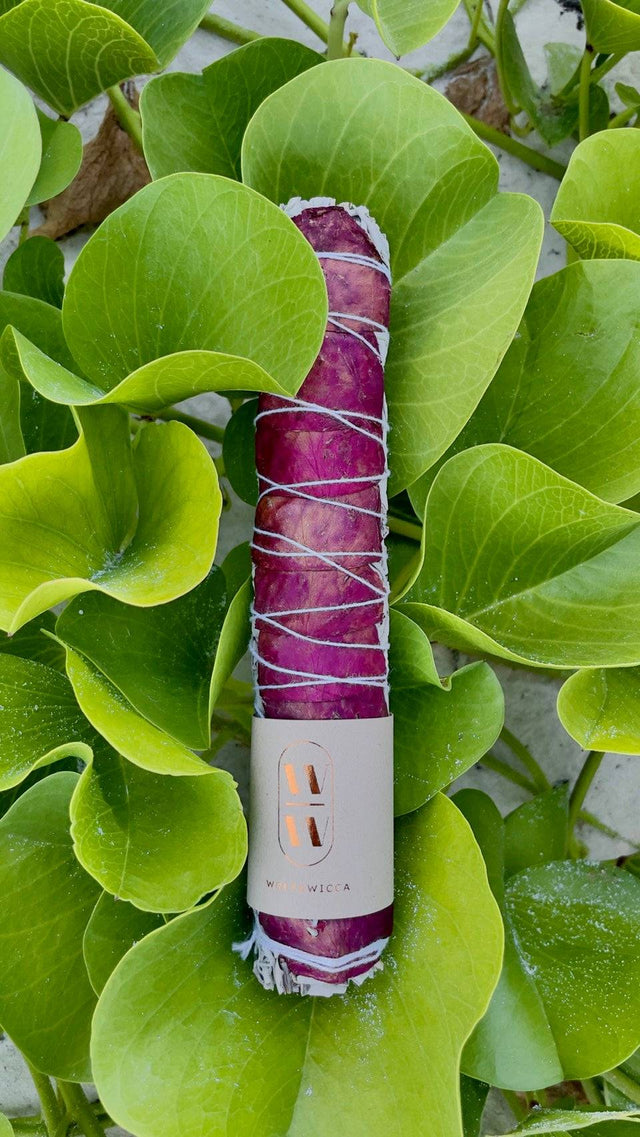 WOLF & WICCA share essentials for our spiritual protection.
Salvia Properties:

The California White Sage Tied Bunch is a plant whose perfume has the ability to purify, protect and raise the vibration of a space. White Sage is also a powerful ally to ease emotional pain and free the spirit to accept the light of positivity. The influence that the white smoke from the bunch of White Salvia can have on the spirit and the space lies in its intention.
With high awareness, we ascend beyond the energetic blockages that prevented our intentions from becoming reality. We are able to see situations more clearly, and our minds open to forgiveness, commitment, and other forms of emotional progress.
White Sage can have a significant impact when used after an argument, after illness, before and after the festivities, after intense training, before meditation, when moving to a new space, and during periods of duel.