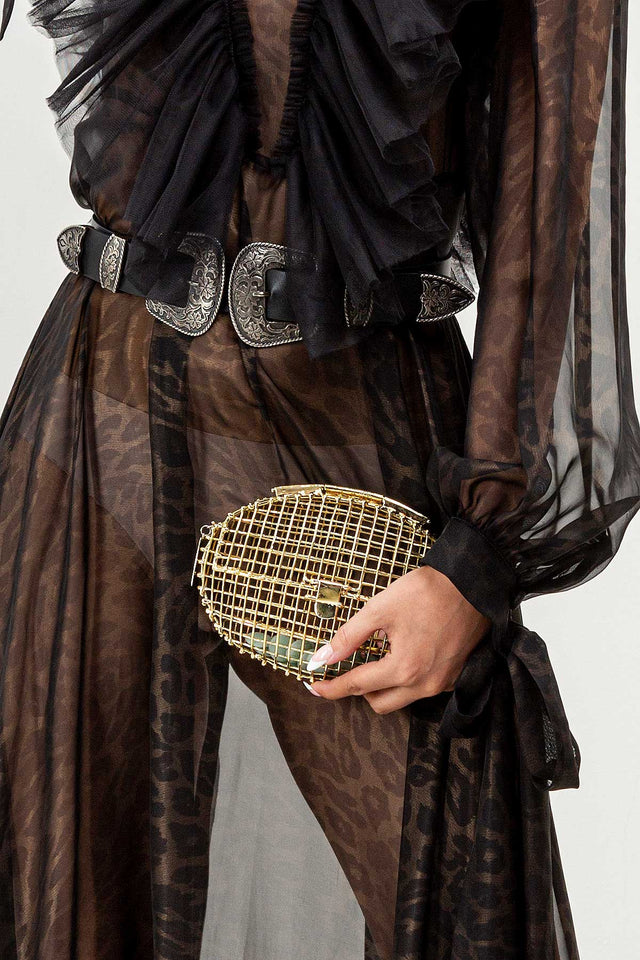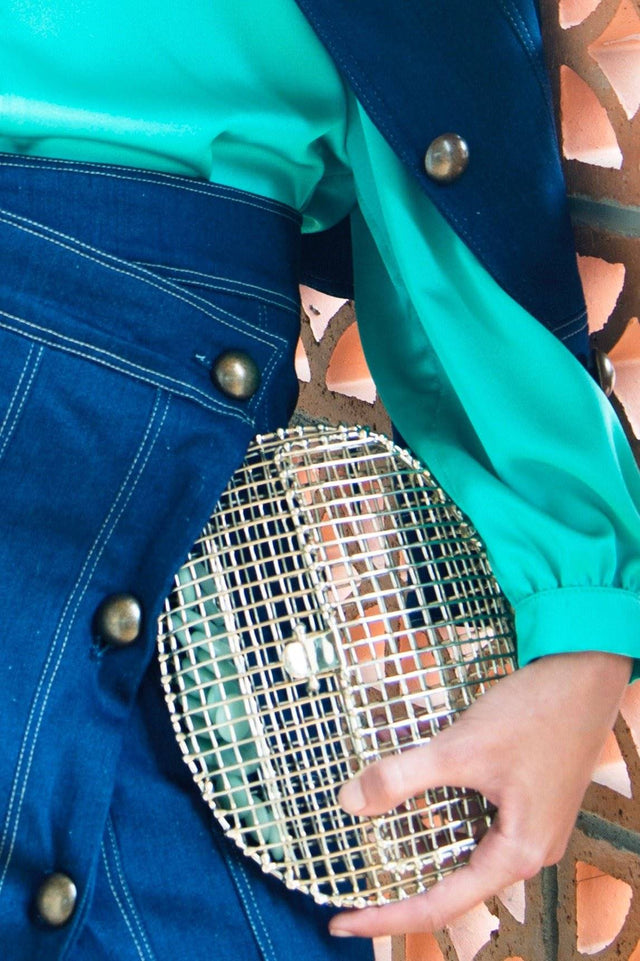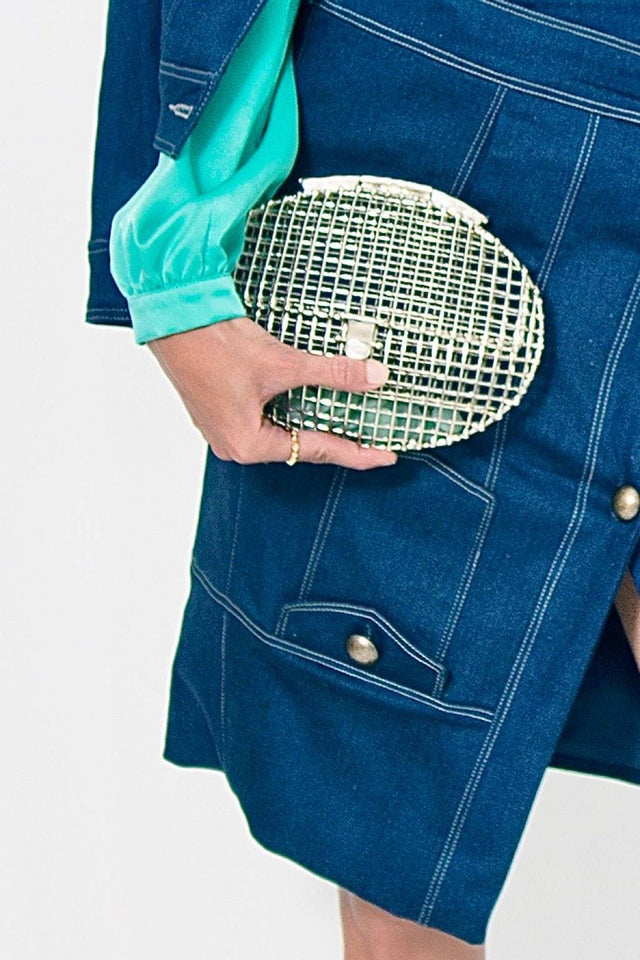 Aventurine is a stone of prosperity. It is used to create patterns in gardens or homes to counteract geopathic tension. Glued or attached to a mobile phone, it shields its electromagnetic emanations. Psychologically it reinforces the qualities of leadership and decision.
Anndra Neen combined a soft spirituality with chic pieces and this clutch was no exception, a piece handcrafted in alpaca with an oval design.
Clasp closure. Measurement for iPhone plus.