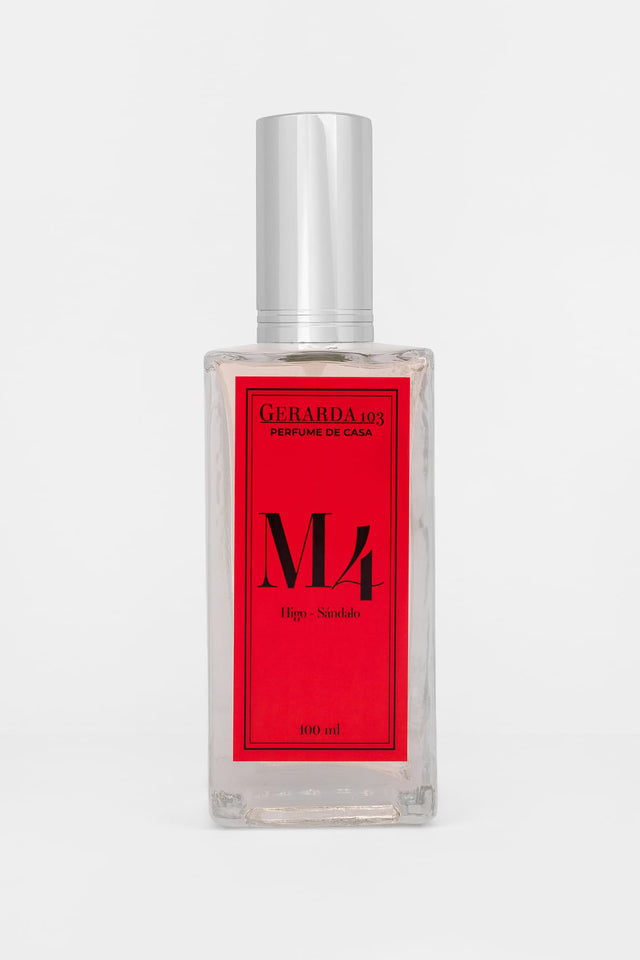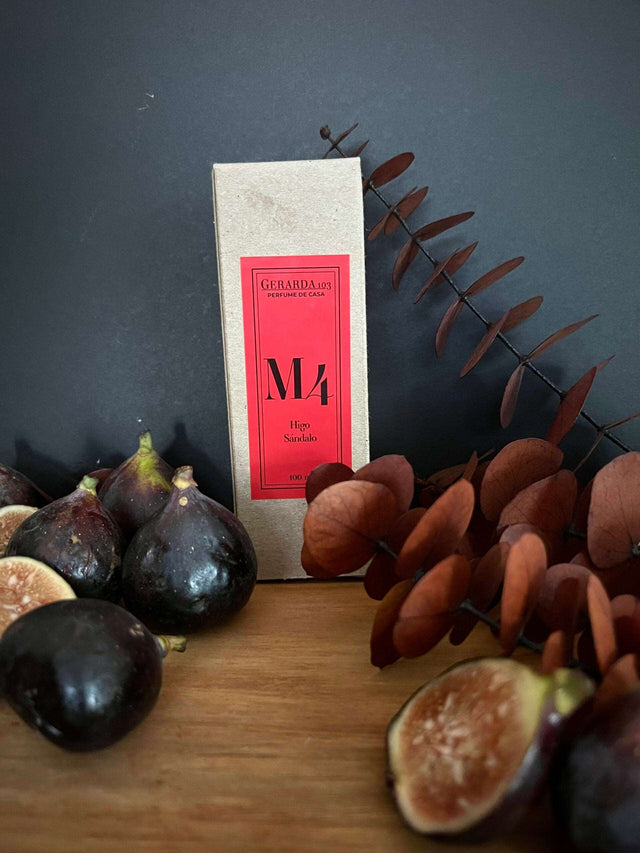 Gerarda 103 is a place where mood is elevated and aromas, special moments and memories are celebrated. Transform the everyday through notes that transport, inspire and captivate the five senses.
M. 4 Fig – Sandalwood is a long-lasting home perfume made from crushed fig leaves with intense notes of wood, pine and sandalwood incense. Aromatic, sweet honeyed fragrance with floral and woody touches.
Aroma of the fragrance: Woody and Sweet.
Notes: Fig, Wood
Genre: House