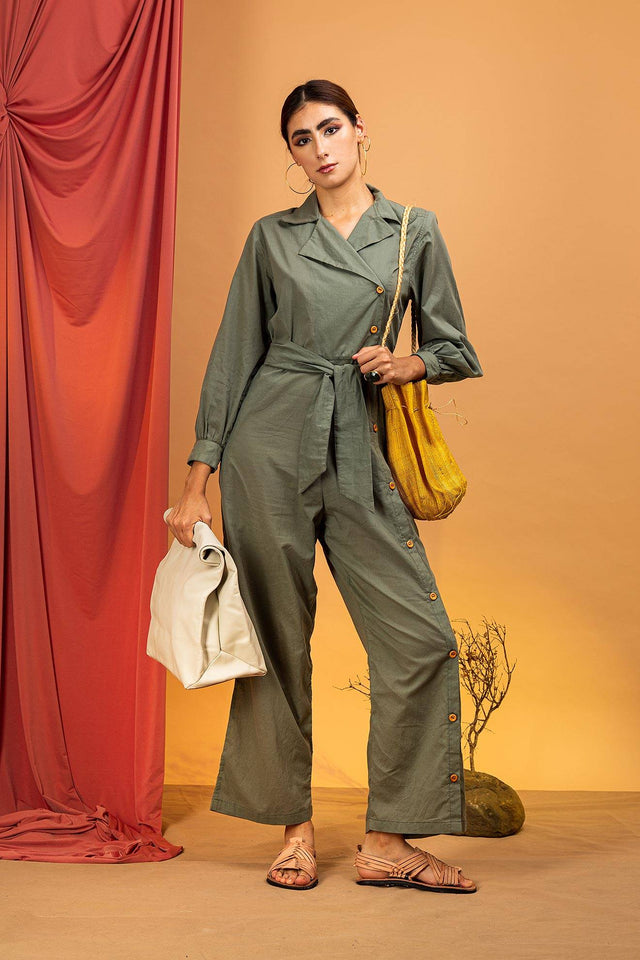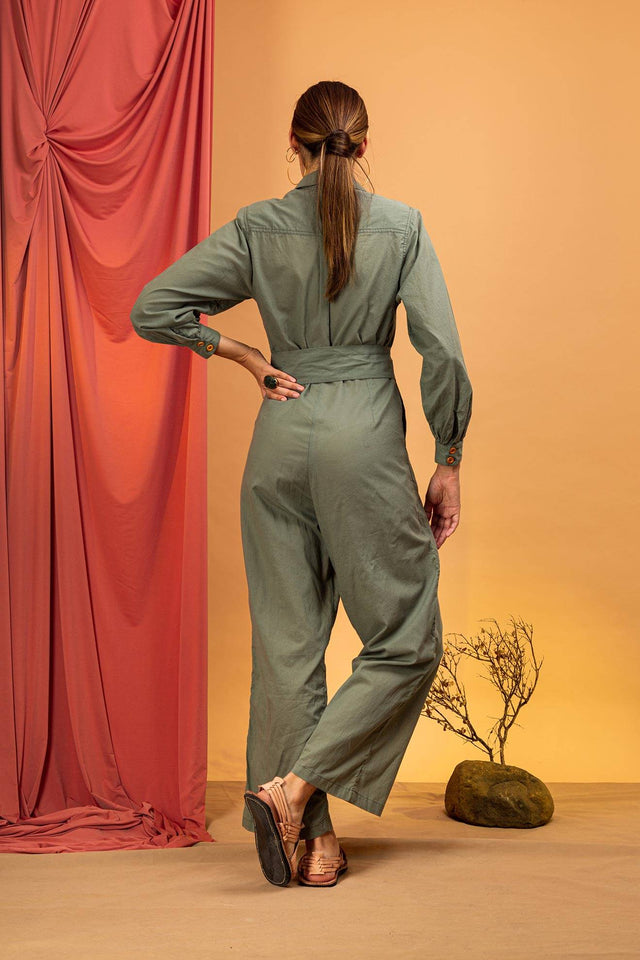 by NOB
DESERT II JUMPSUIT
From the new exclusive collection of NOB :
the Desert jumpsuit inspired by the incredible color palette of the dunes that combine with the sun and the dry sky. While hot on paper, this piece has a cool, utilitarian feel, crafted from soft cotton in a relaxed fit with a tonal belt that cinches the waist and wooden buttons from neck to ankles.
Combine it with the NOB Bandana for a very Mad Max look.