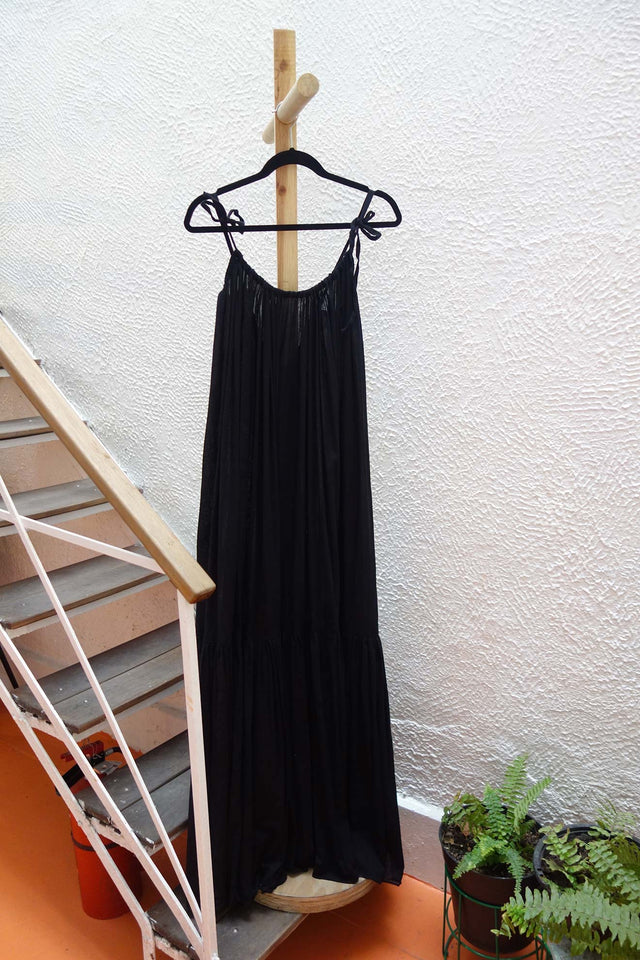 Simple and breezy, Lobato never fails to give us what we want for a day at the beach.
The Vaela dress comes in a saffron colorway made with natural hand dye on cotton, featuring an oversized silhouette with spaghetti straps and a long prairie skirt.
Complete the look, add your favorite Muan hat.