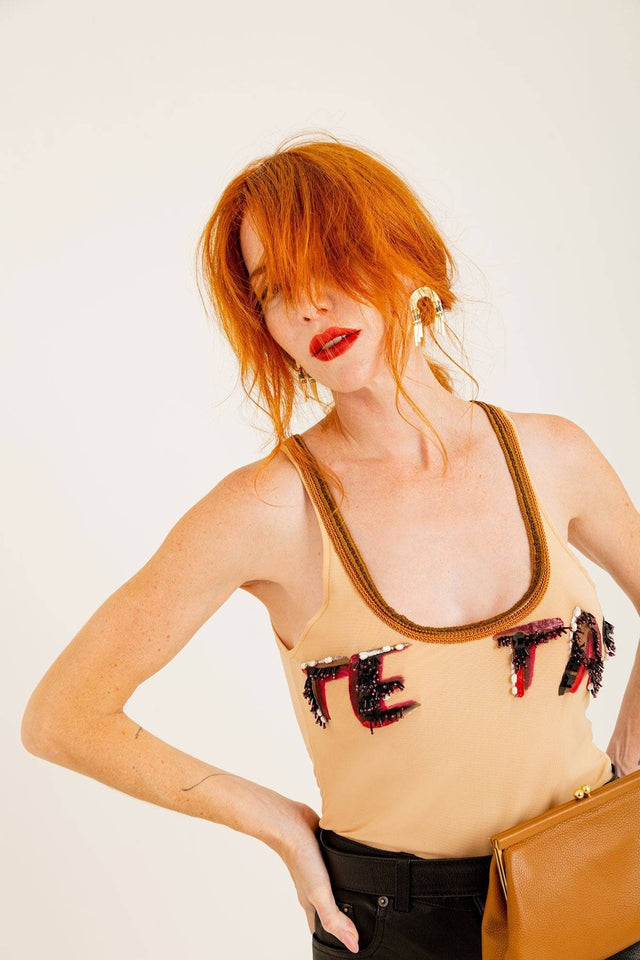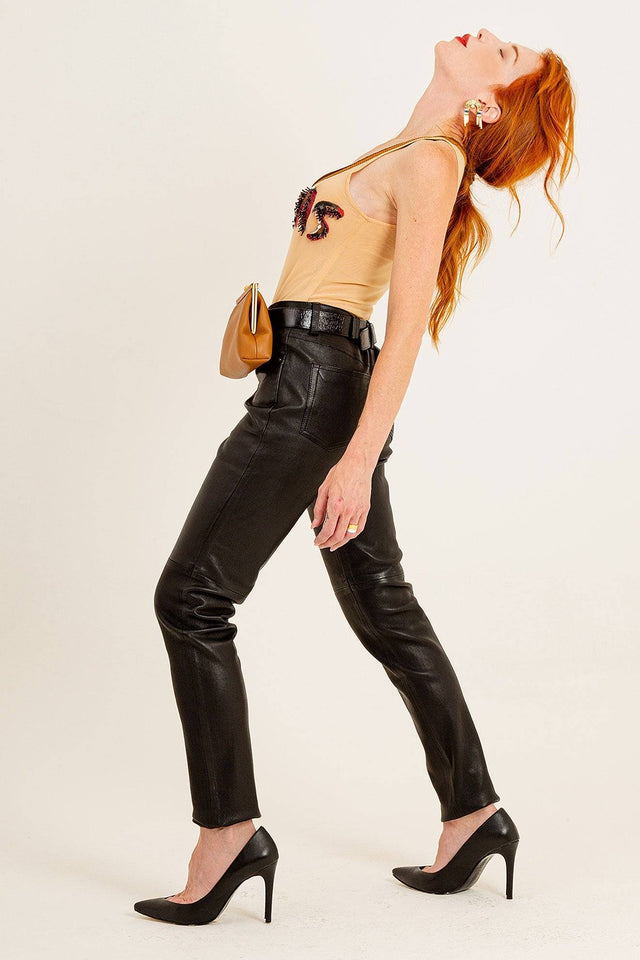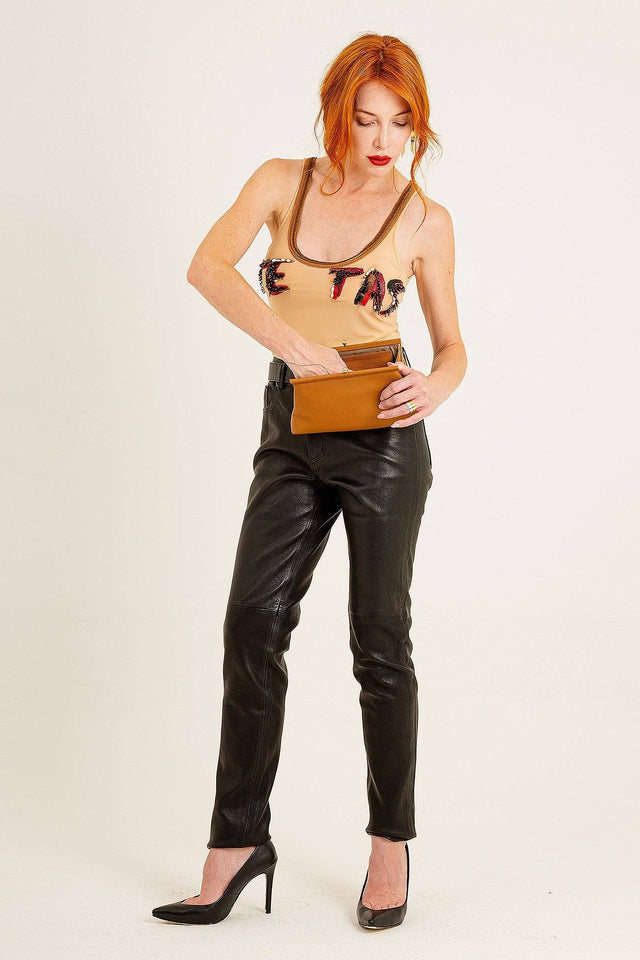 Don't be afraid to say it or feel it, TITS .
A genderless piece that reminds us that we all have boobs, yes, so that we stop sexualizing them now, we are talking to you... social networks.
Statement art by Lupe Gajardo , this bodysuit features a nude mesh design with lining and TITS embroidered with miyuki and painted as well. Round neck.