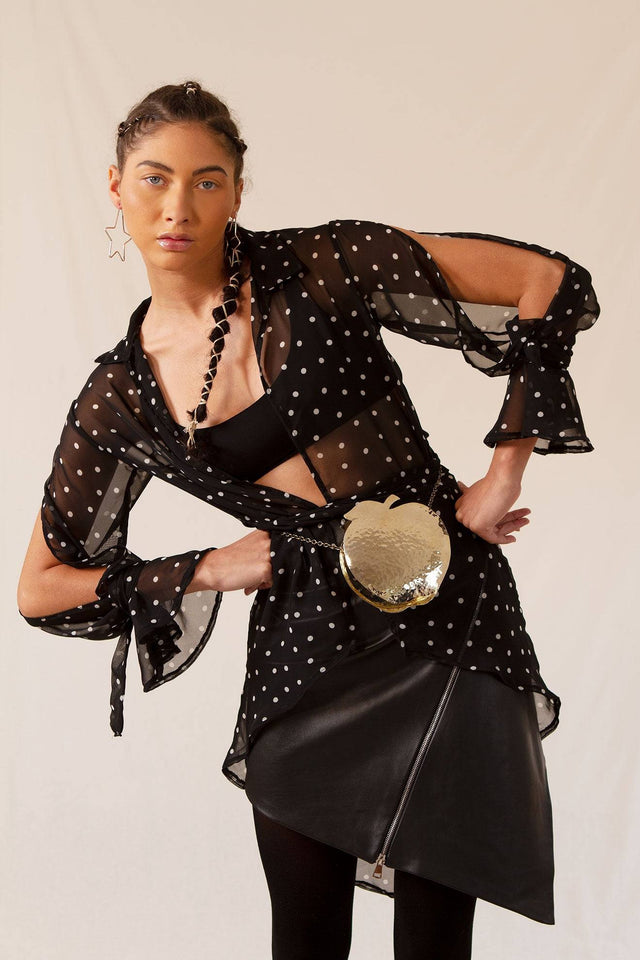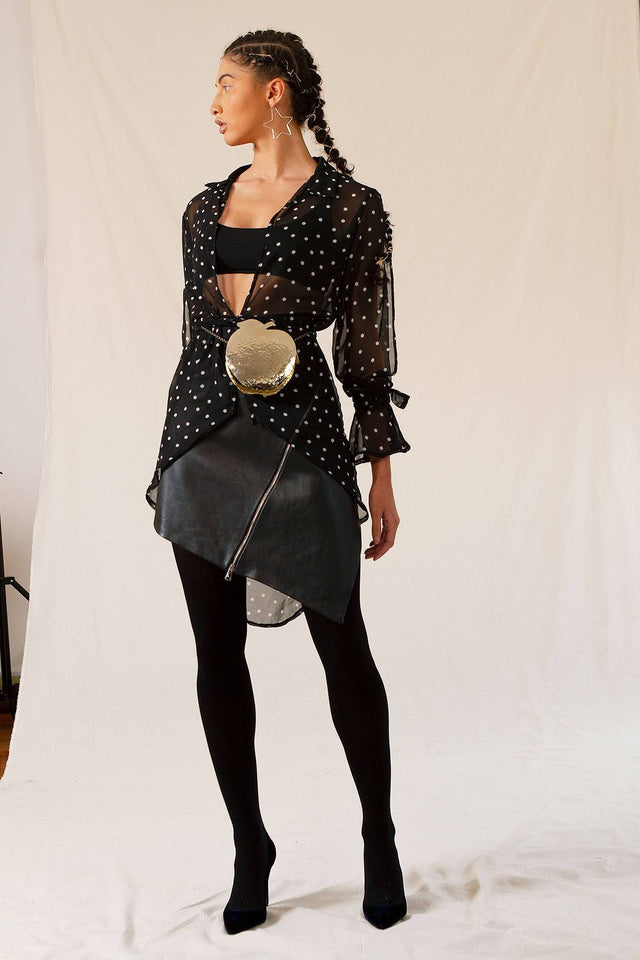 A reissue of Angel Grave's much loved asymmetrical leather skirt.
This mini piece presents, as its name indicates, an asymmetrical silhouette; zipper closure that is also part of a front detail. Fit at the waist.
Complete the look with the White Body by Viesca y Viesca and the Gnatcatcher heels by Roth Malère.