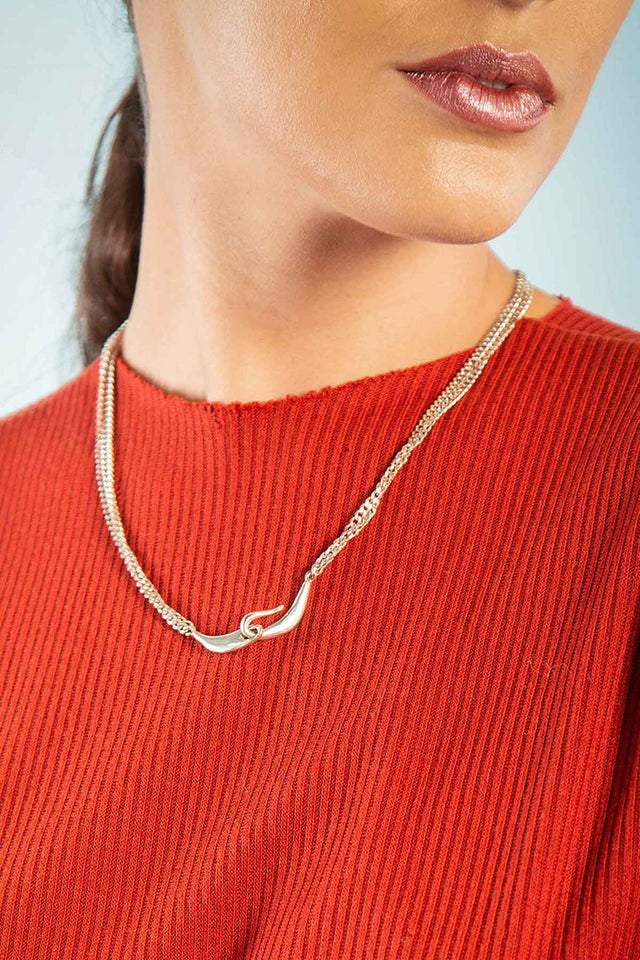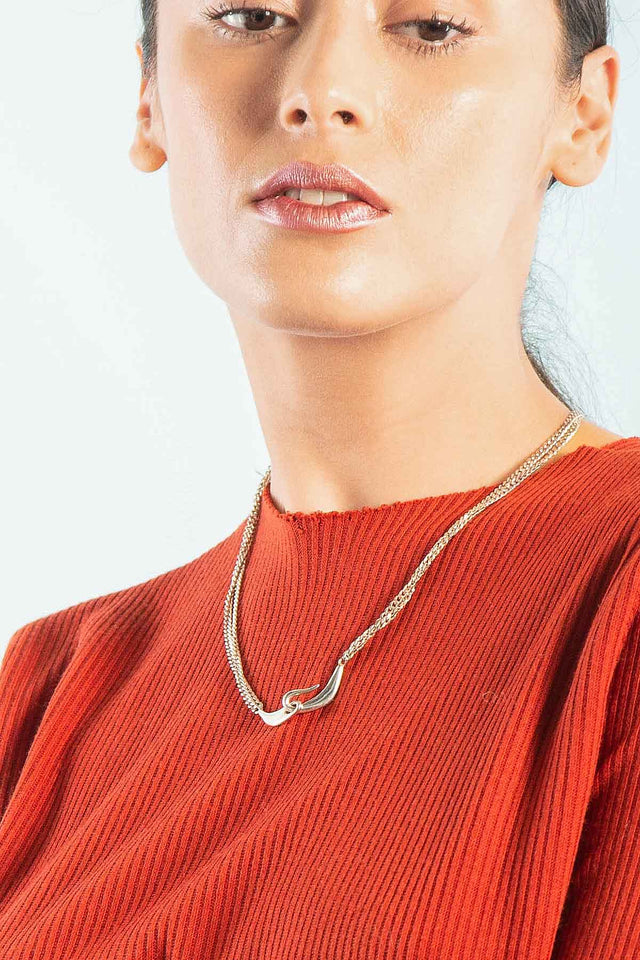 This double chain necklace is unisex and made of .925 silver. The modern, minimalist design is highlighted with two closure hooks.
This necklace is perfect to wear alone or combine with other necklaces to create a unique look. The double chain necklace is a versatile piece that adapts to any style.
Discover the double chain necklace at Naked Boutique and show off a modern and minimalist look.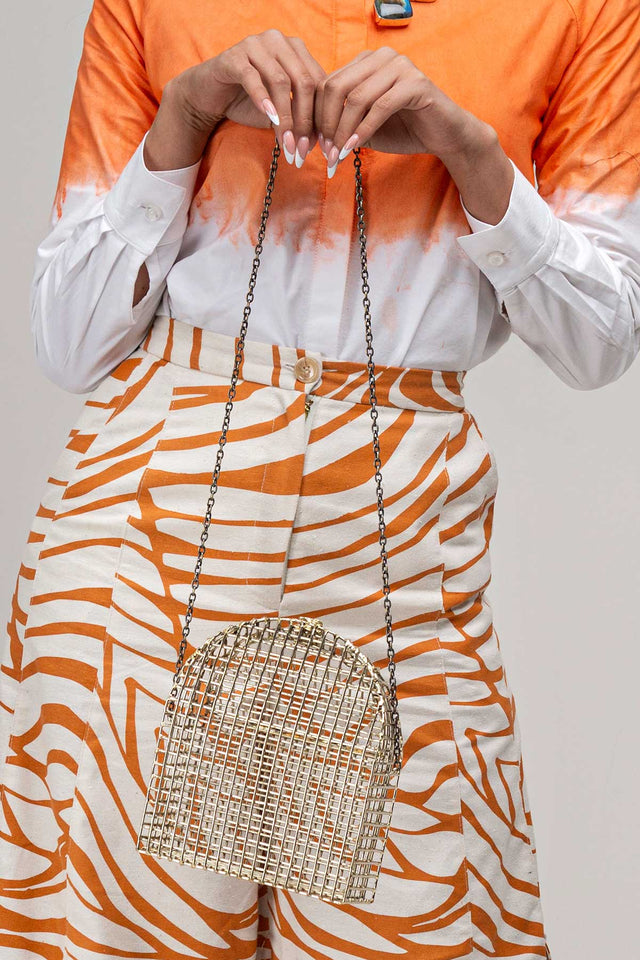 Take flight like a dove and proudly wear your nickel silver and brass BIRDCAGE PURSE with its chain strap. Perfect for all iPhone models. These jewelry are inspired by the brutalism of the 60s, made by Mexican master artisans who fuse silver and raw materials to create unique and robust pieces.
Anndra Neen 's style will allow you to carry your bag with style and personality, and with a unique touch that reveals the beauty and taste it contains. BIRDCAGE PURSE is a unique piece that is sure to become one of your favorites.