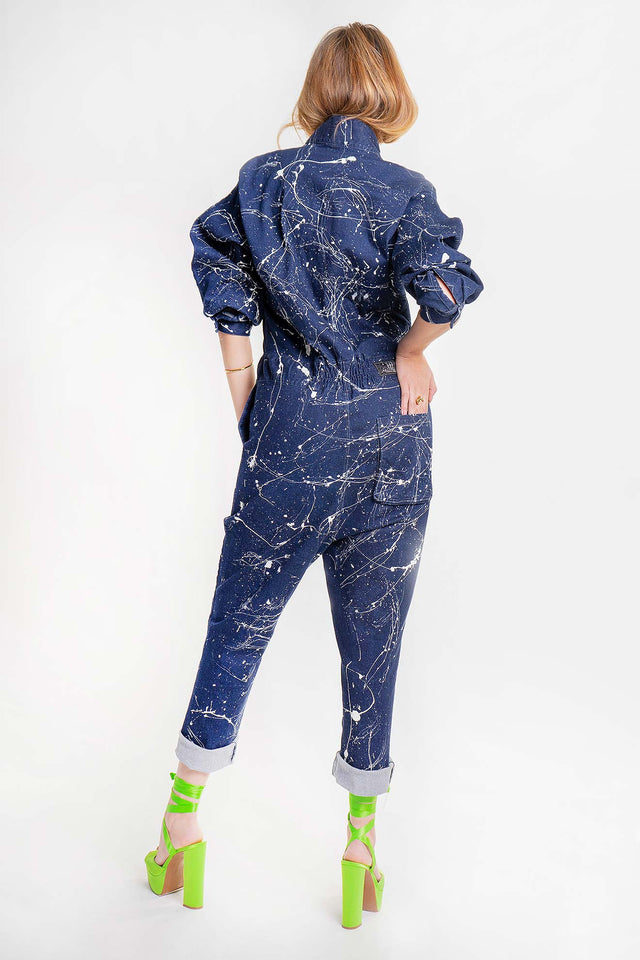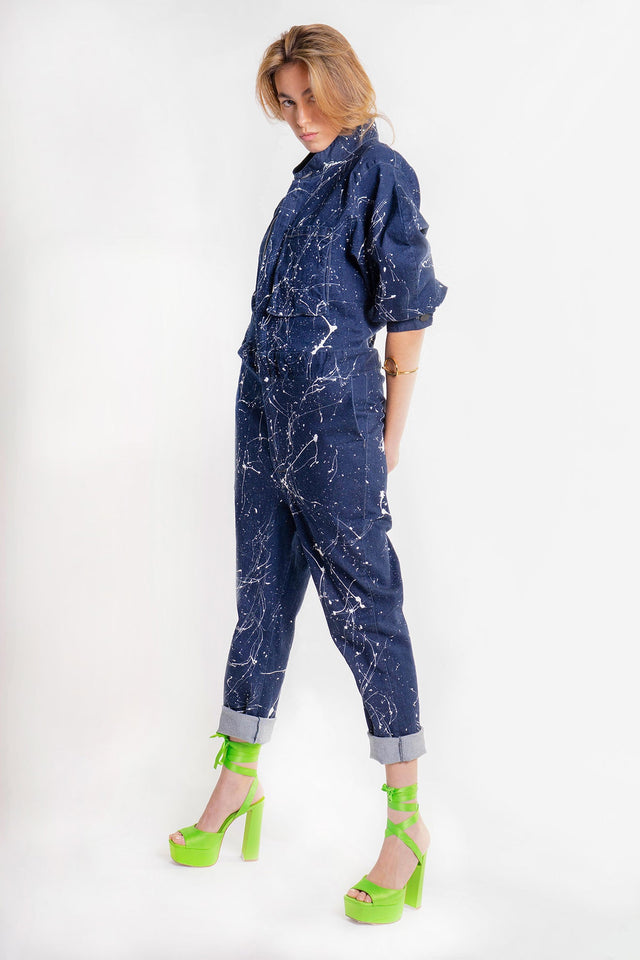 A TOTALLY unique piece.
The Hoja Hueso Boiler Suit, a genderless piece made of 100% cotton denim with a zipper closure, an oversized fit, long rise and a fitted ankle-length pant finish. Finished with Jackson Pollock-esque drip paint strokes and design on puffy sleeves.
What will be your shoe of choice? wear it with anything from heels to sneakers.