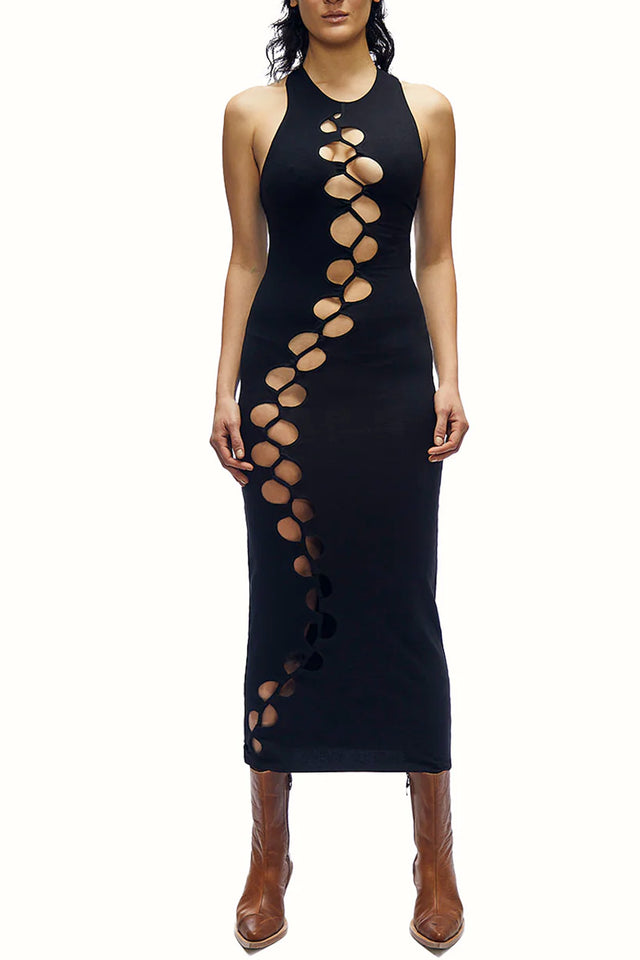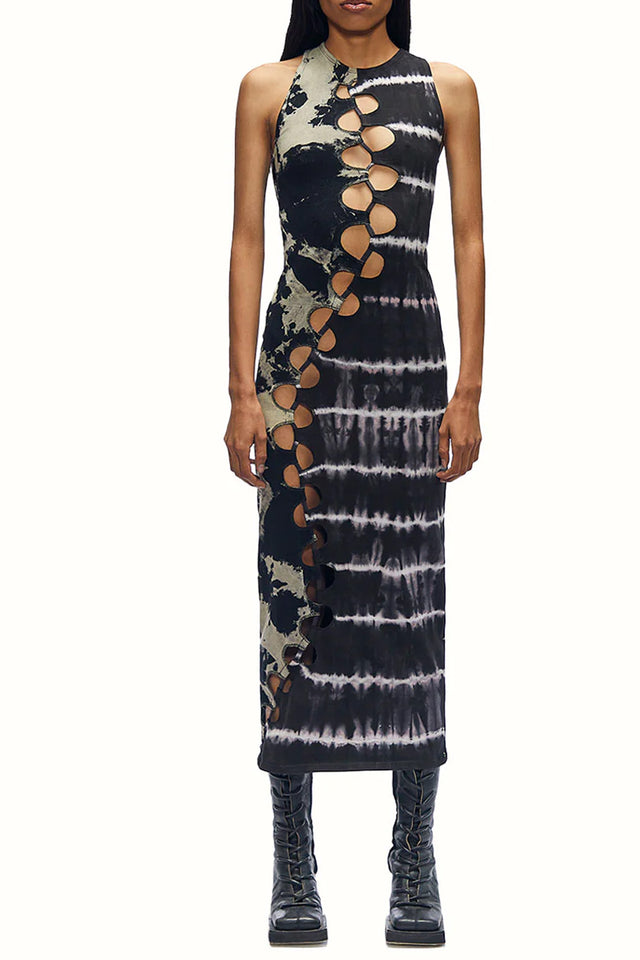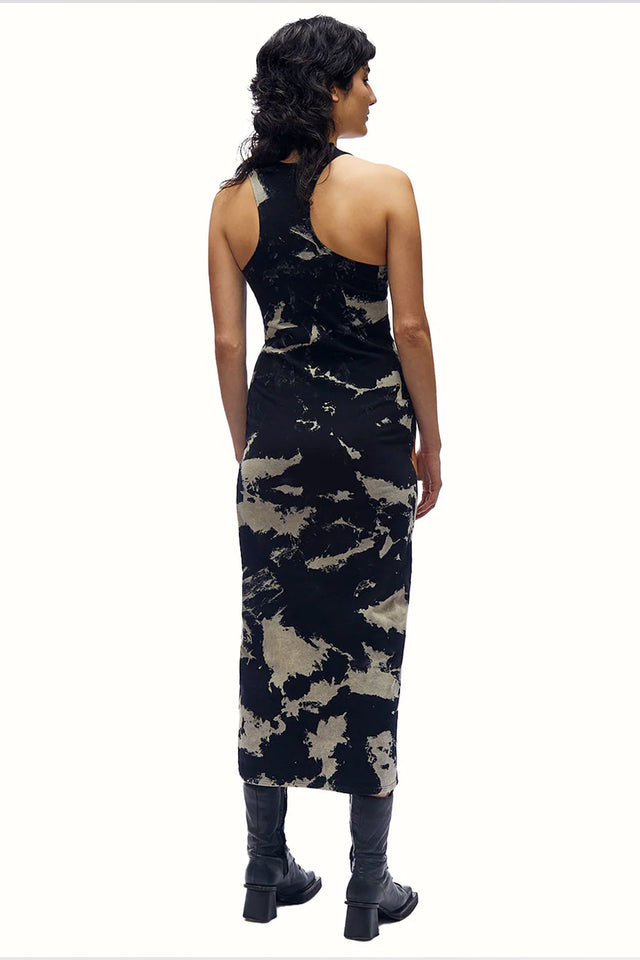 Summertime, and the living's easy.
De Cueva, the perfect tie dye summer dress, a piece made by hand so that each one is a unique way to dye. It features a close-fitting silhouette with front cutouts and a sleeveless design.
Dress up with some things from our coats section to also wear it in autumn.