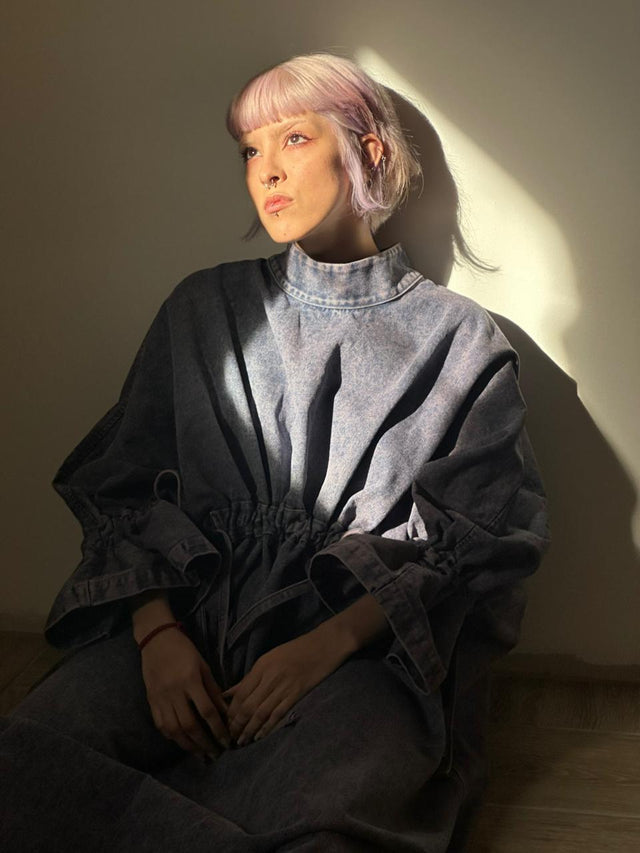 Change your style with this BLEACHED TUNIC WITH PATTERN dress from Leaf Bone! This reinterpretation of the Nube trend features oversized curved sleeves, a back zipper closure, drawstring waist and cuffs for a modern, edgy touch.
Made of fine cotton denim with bleaching and hand-dying to avoid the washing process in the wash of the piece, it offers greater comfort and unique style.
Get inspired and stand out wherever you go!