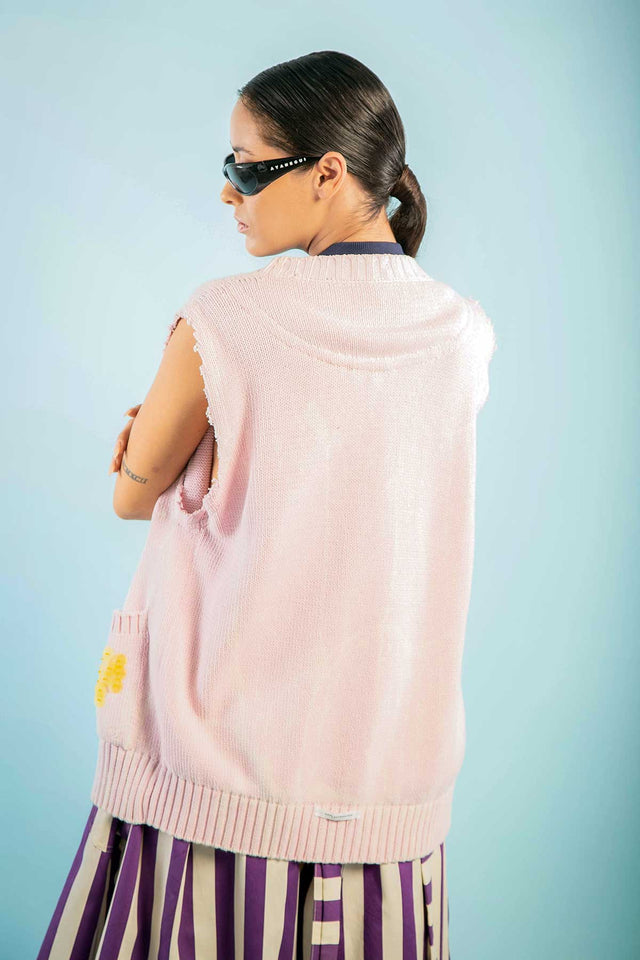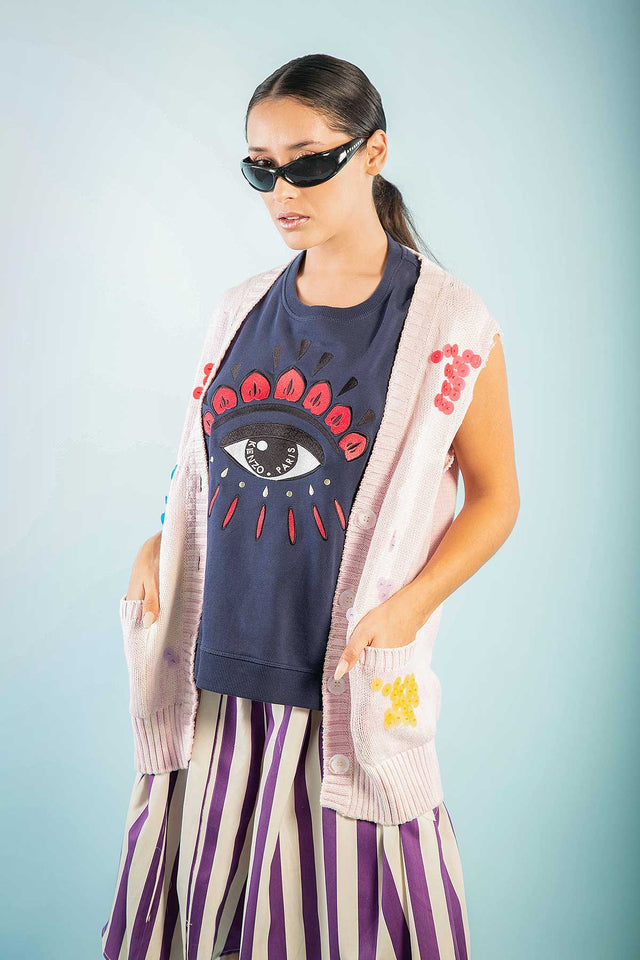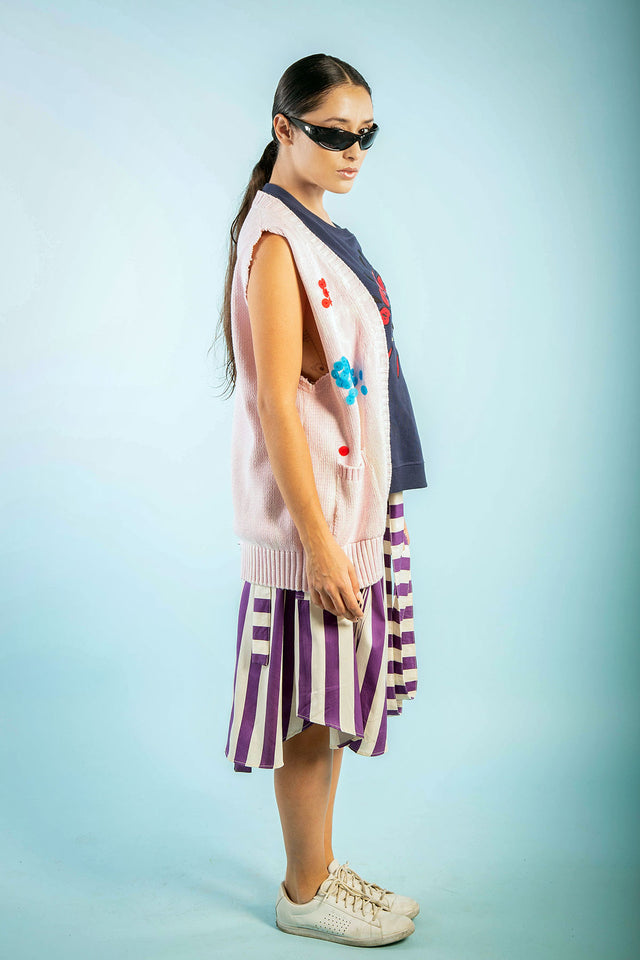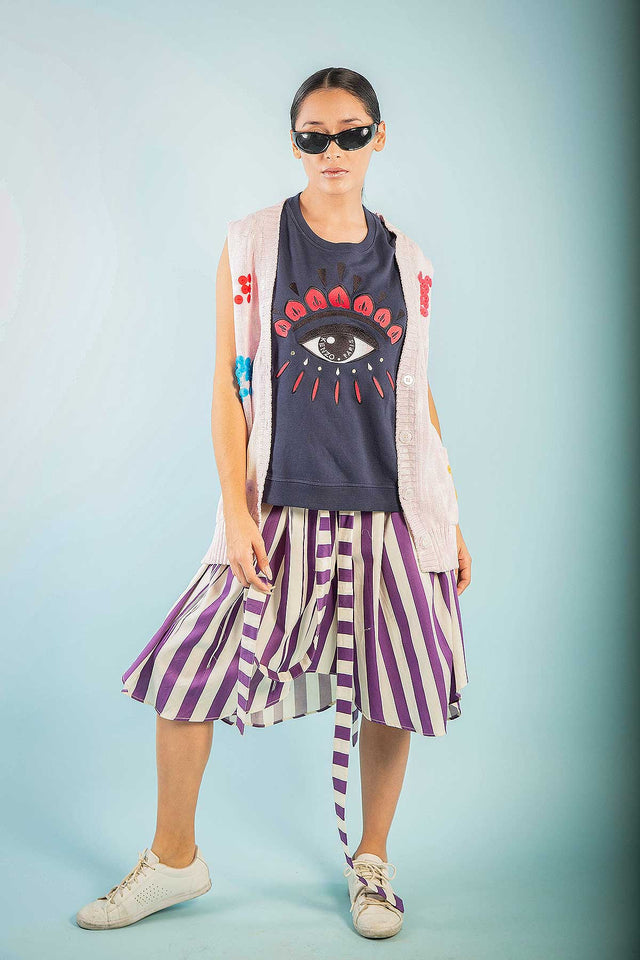 We believe in the power of design as fuel for creativity, a way to connect with the world and awaken feelings. We seek to inspire with our clothing the people around us, those who look at us and those who wear our clothes. We applaud the craftsmanship evident in everything we do: deconstruction, handcrafting and unique paint textures that result in small details that make a difference and make each design unique.
Unique Piece / Genderless / 100% Cotton / Front embroidery / Armhole finish / Recovered construction / Personal textile composition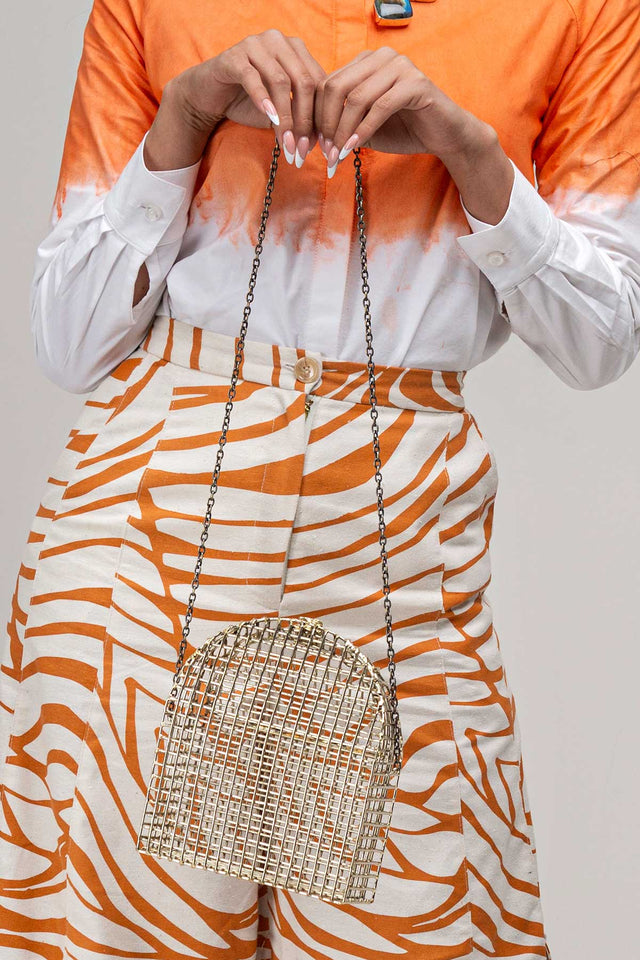 Take flight like a dove and proudly wear your nickel silver and brass BIRDCAGE PURSE with its chain strap. Perfect for all iPhone models. These jewelry are inspired by the brutalism of the 60s, made by Mexican master artisans who fuse silver and raw materials to create unique and robust pieces.
Anndra Neen 's style will allow you to carry your bag with style and personality, and with a unique touch that reveals the beauty and taste it contains. BIRDCAGE PURSE is a unique piece that is sure to become one of your favorites.