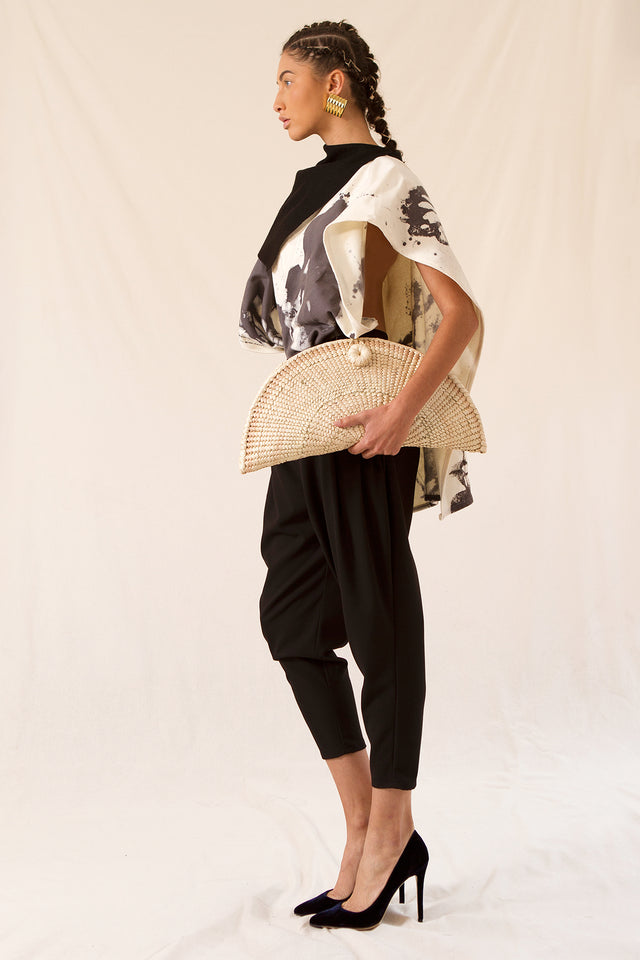 Alan Zepeda makes unique pieces just for you and no one else, this tie-dye poncho will be your go-to this winter season. Featuring an open side silhouette and made from a soft wool felt with a high collar.
Wear it tucked up or loose with our black 1/8 Takamura Bedouin skirt, and our Mekuni Ali heels in blue velvet.
Due to its dyeing process, each piece is unique, the poncho you purchase will be similar to the one our model is wearing but with a different dyeing design.