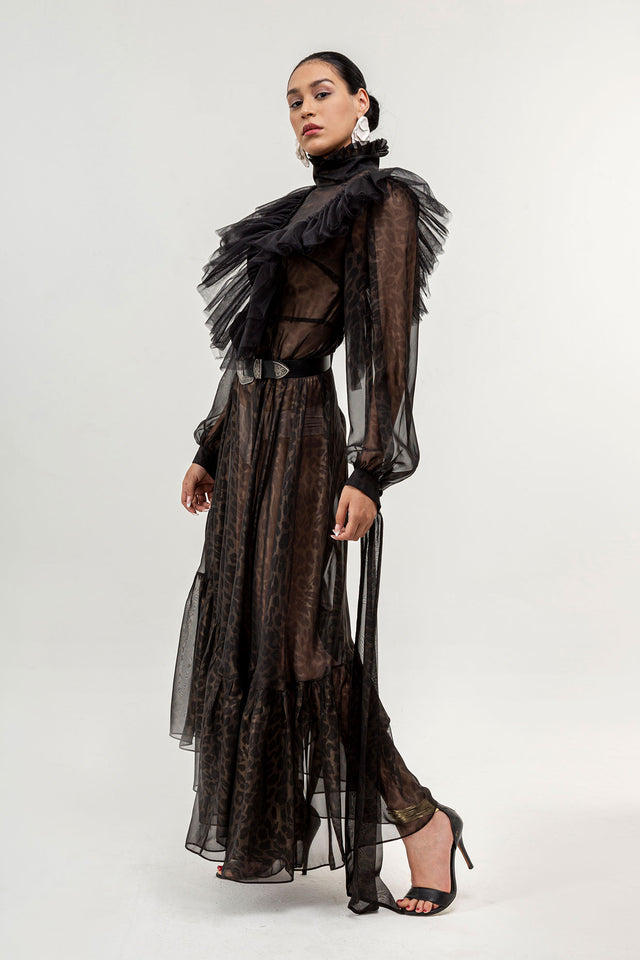 Jeanette Toscano knows what we like in a party dress: mesh and animal print.
Leonora is a long dress made in chiffon with an animal print and a sheen of tulle, its silhouette consists of a mock neck in the middle of the sheen in a V with puffed sleeves and ties at the cuffs.
Combine it with Roth Màlere and if you feel a little rebellious, add a leather belt for a more rock&love look.