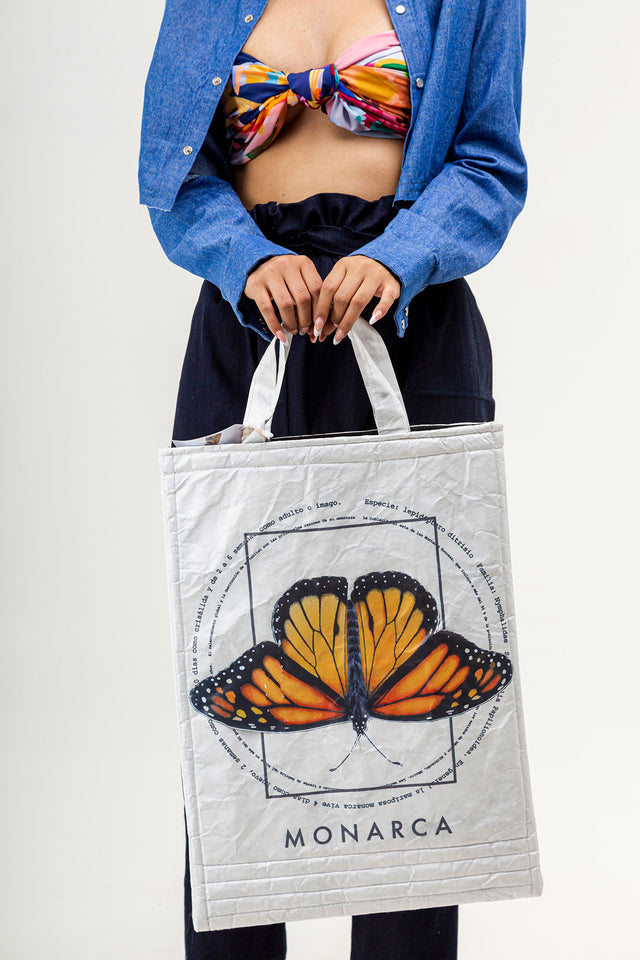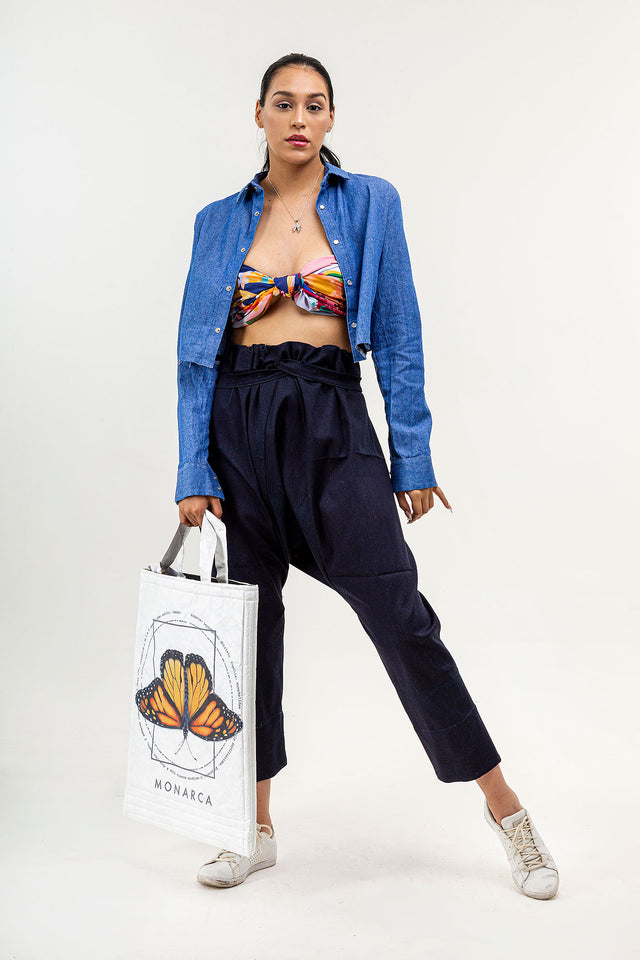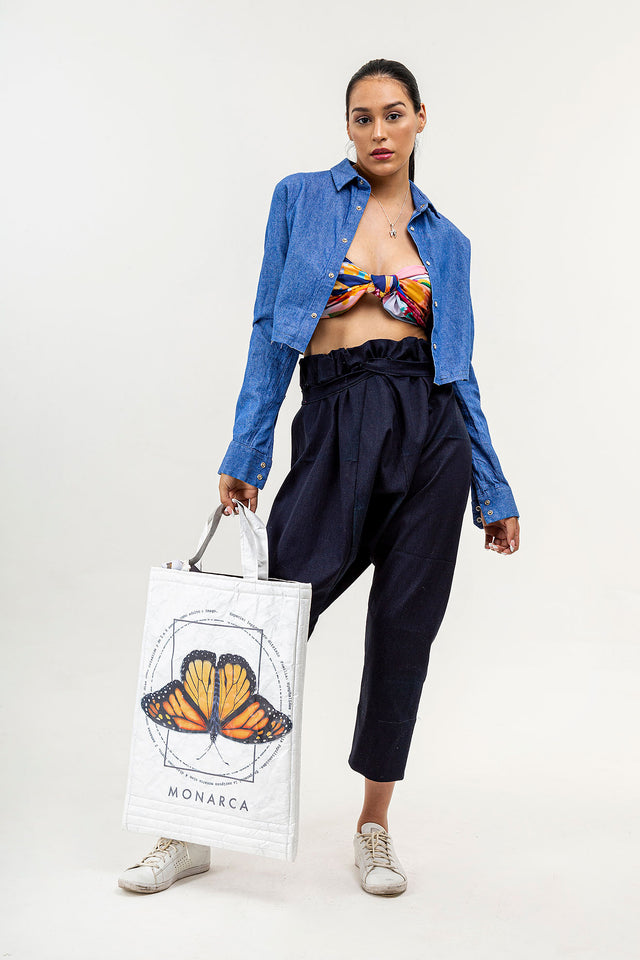 Salo Shayo pieces are made of Tyvek®, a highly resistant, hypoallergenic material, resistant to tears, punctures, water, UV radiation and chemical products. Tyvek® is completely waterproof.
A perfect everyday bag, it comes in a practical size and construction that features a padded lining which makes it ideal for storing your electronics. Detail of a 25 cm zippered interior bag to store smaller belongings in the safest way.
With this bag you are supporting conservation programs and animal protection sanctuaries in Mexico.