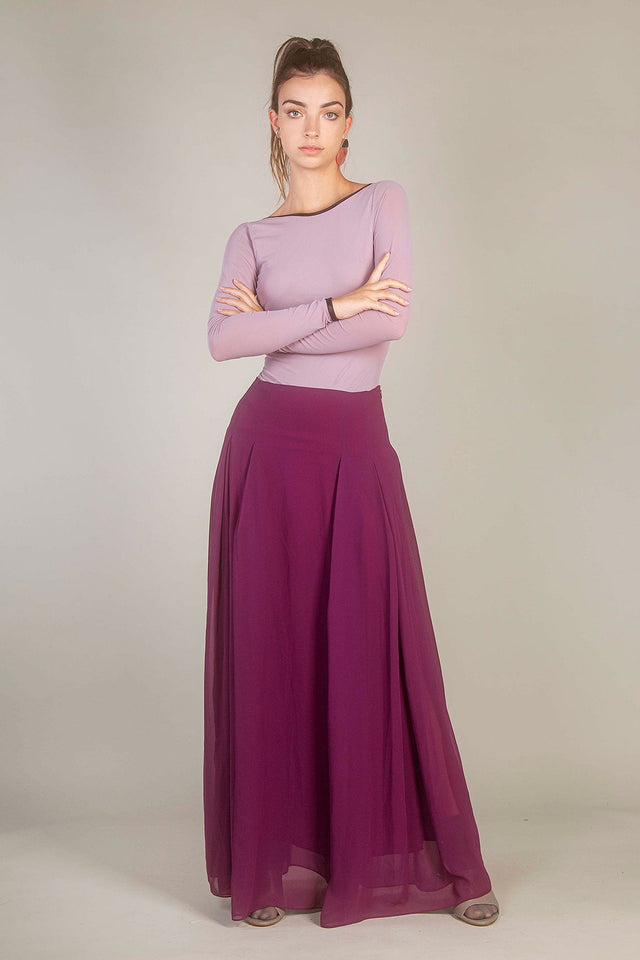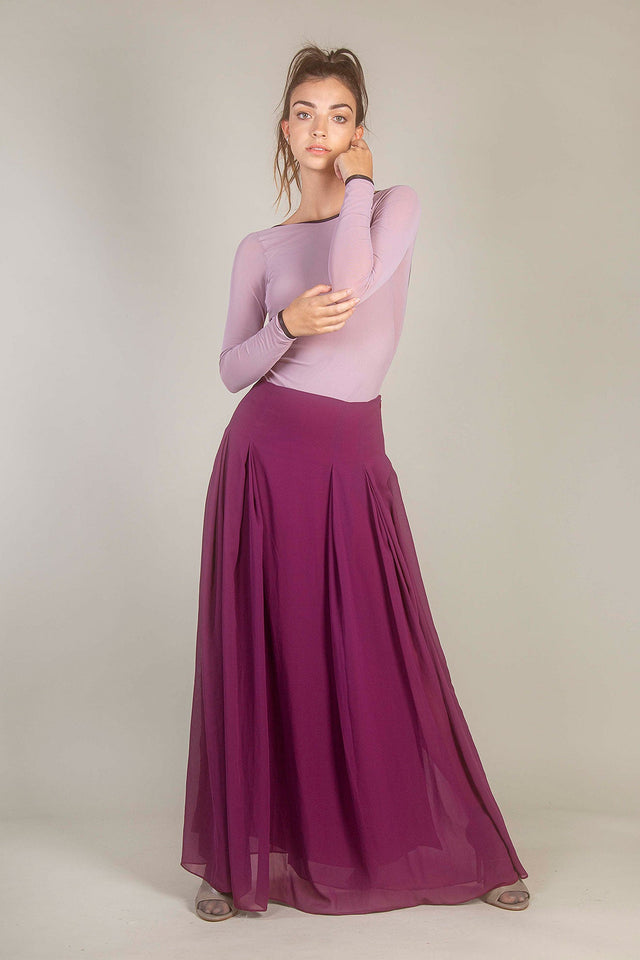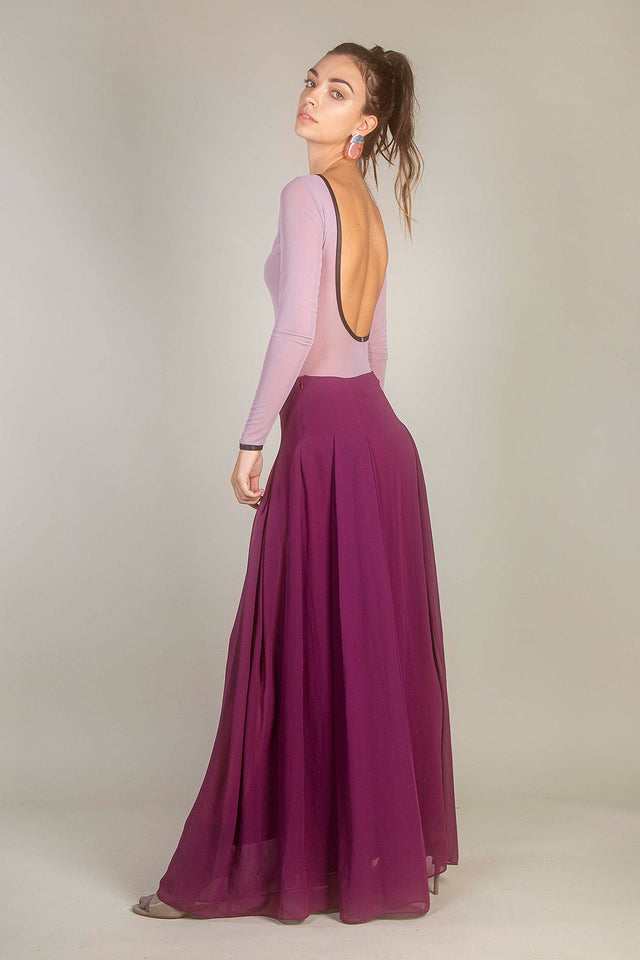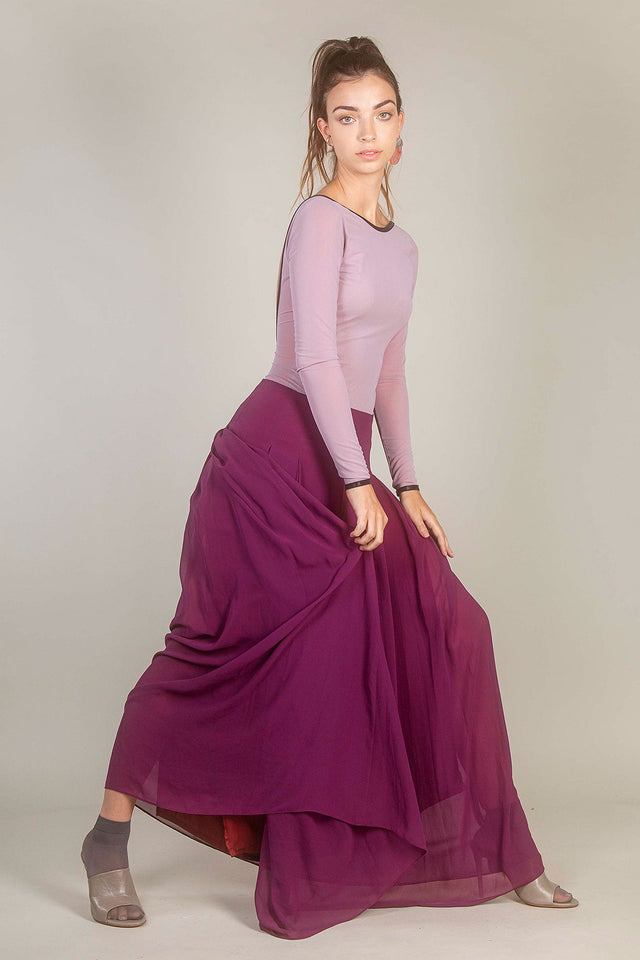 Dada, make it nonsense.
A brand that has been with us since the beginning, Dada , presents its Marsala maxi skirt that comes in a wine tone with a high-waisted silhouette and a flared hem that brings all the movement in the world to this simple but elegant piece.
Wear it with one of our Hua bodysuits to complete the look.