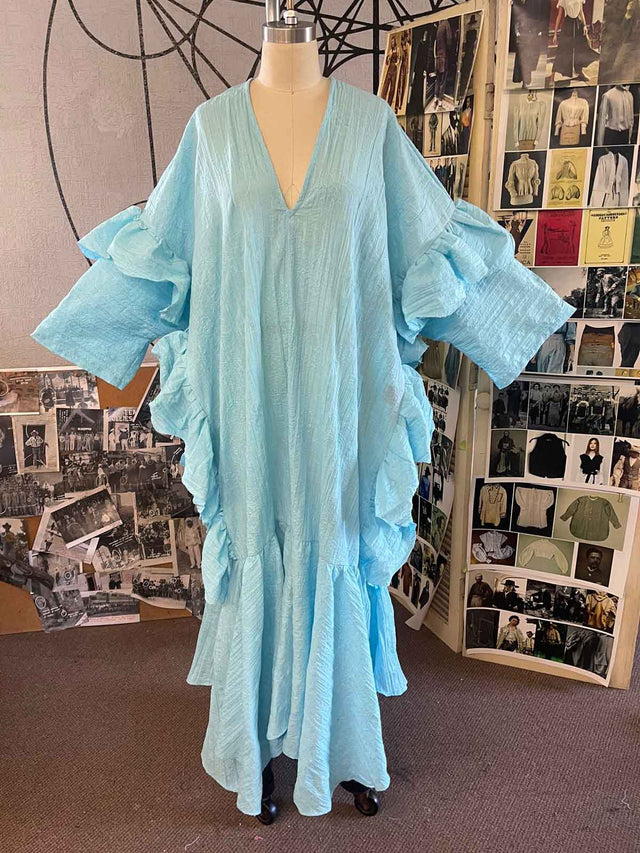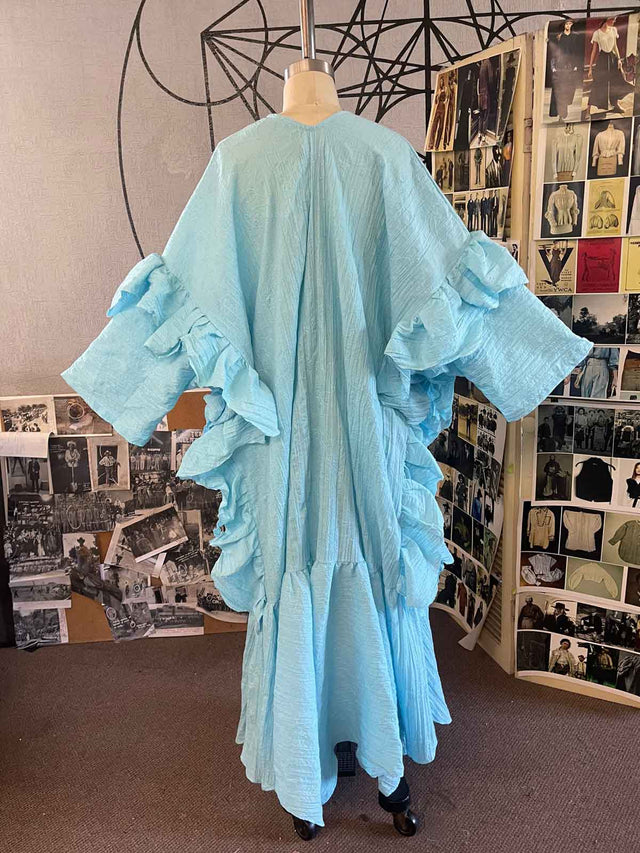 Dress named in honor of the Mexican photographer Lola Álvarez Bravo, her textured portraits of a Mexico full of life, the record of time, the passing of the textile and its multiple ways of covering the body. It is a garment with a simplified construction but it is framed with an hem with ruffles and irregular ruffles that float with our walk. The corrugation of this textile is a handmade treatment, which means, it will fade as time goes by, giving it an irregular and impermanent appearance. The intention is to frame the evolution and change in the garment as it is used, this as a reminder that no moment is the same as another.
A one-of-a-kind piece by Steph Orozco , the Álvarez gown is genderless, coming in a straight silhouette with a V-neckline, a jagged skirt with ruffled detailing to the sides. All made in a corrugated cotton in an artisanal way.
From Marion , a classic fur coat.
This coat is made from premium quality genuine fur, which has been carefully selected for its durability, softness and luxurious texture. The leather used by Marion is tanned using traditional methods, creating a rich, warm tone that perfectly complements the design.
One piece features a modern yet timeless silhouette, with clean lines and a flattering fit that complements any body type. The length is perfect for both casual and formal occasions, providing an effortless elegance that is sure to turn heads.