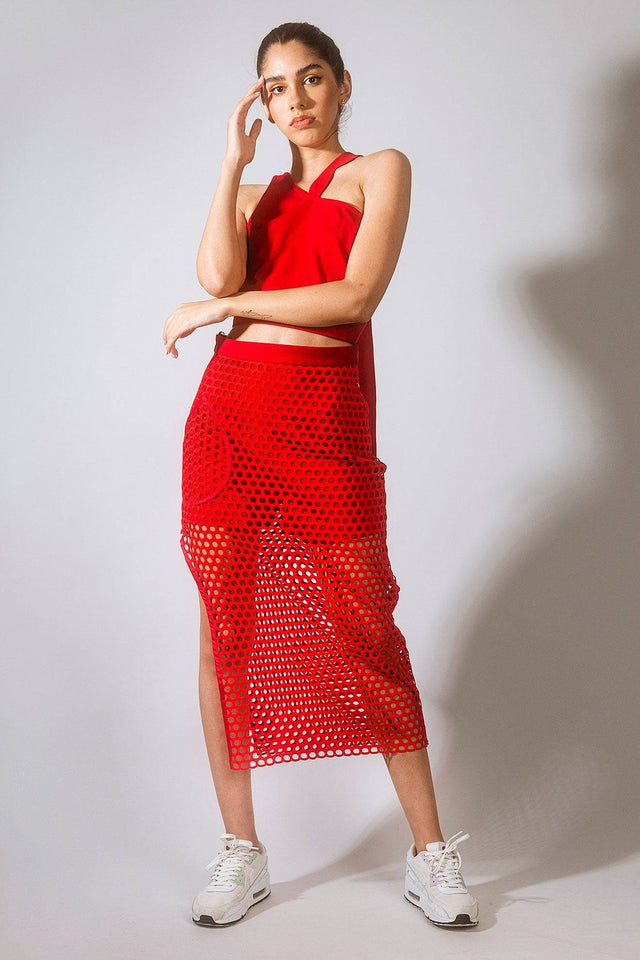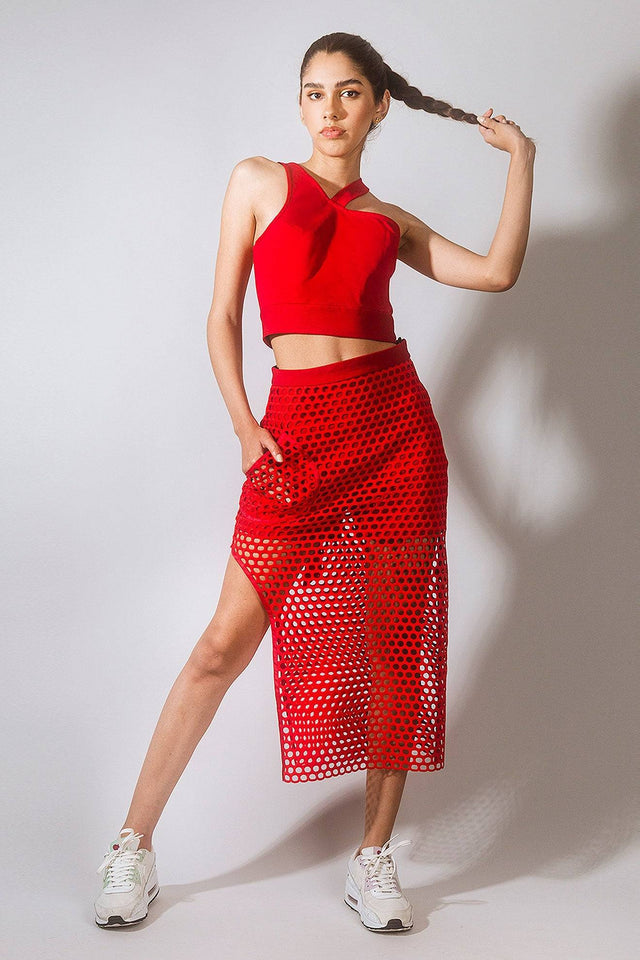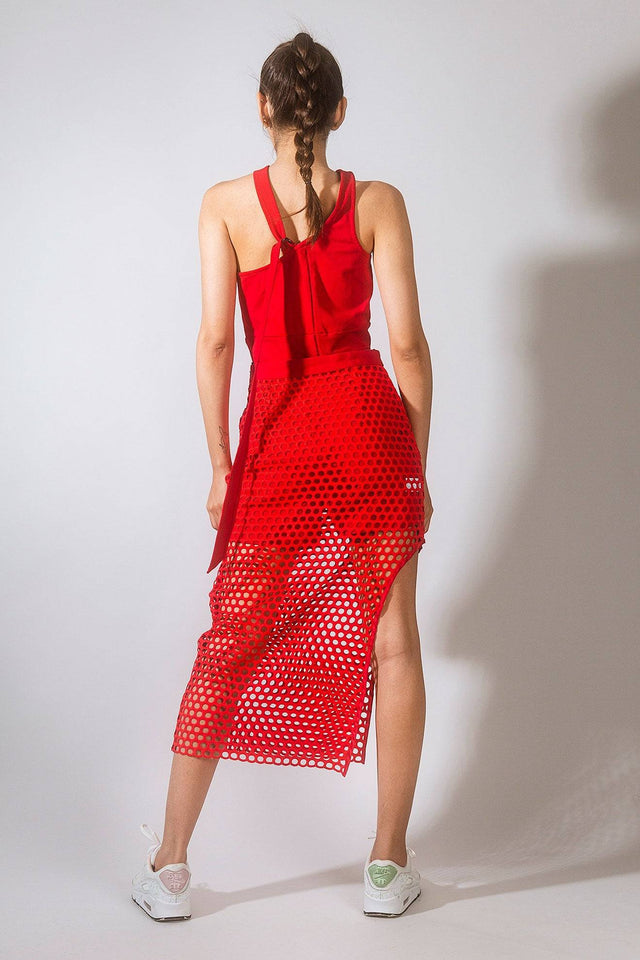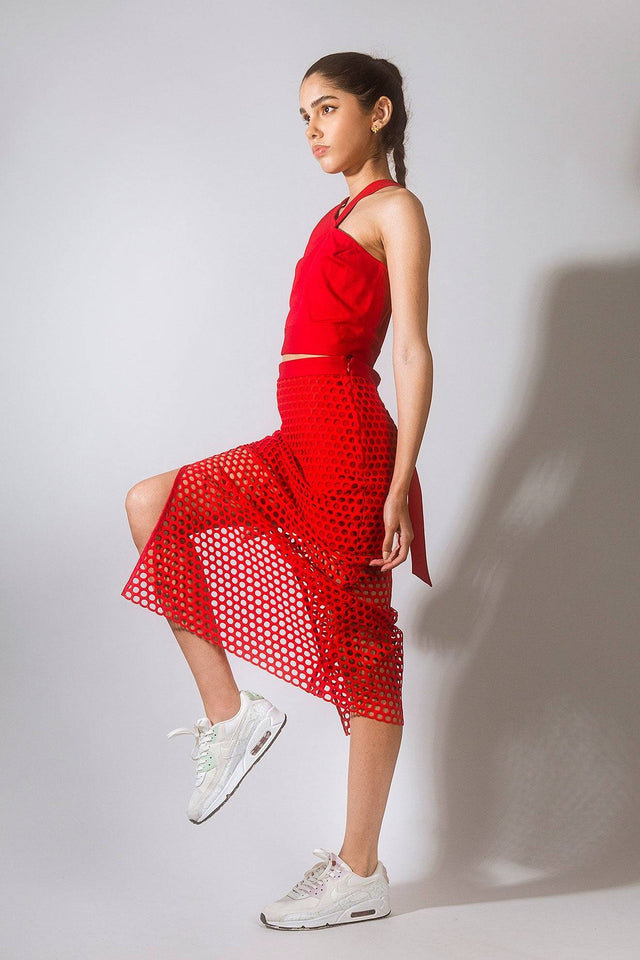 You will be the missing piece to this pierced skirt.
Built in two, shorts and skirt, Angel Grave really thinks of the details.
This amazing piece features a mid-length crochet skirt with a side slit , zip fastening and a single pocket detail on the front. Meanwhile, the shorts are a piece of minimalist design, made of soft polyester.
Complete the look with its matching top , available in red and black. Too sporty? Enough ;).