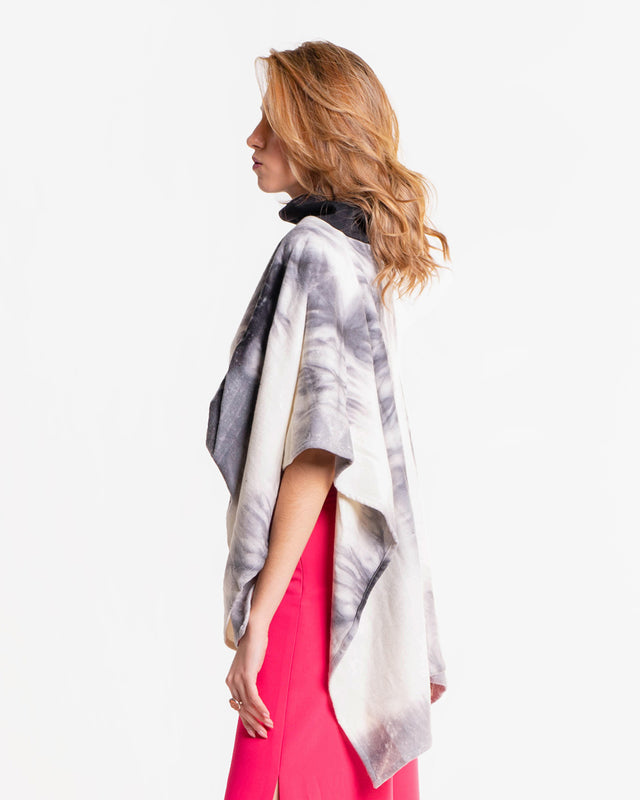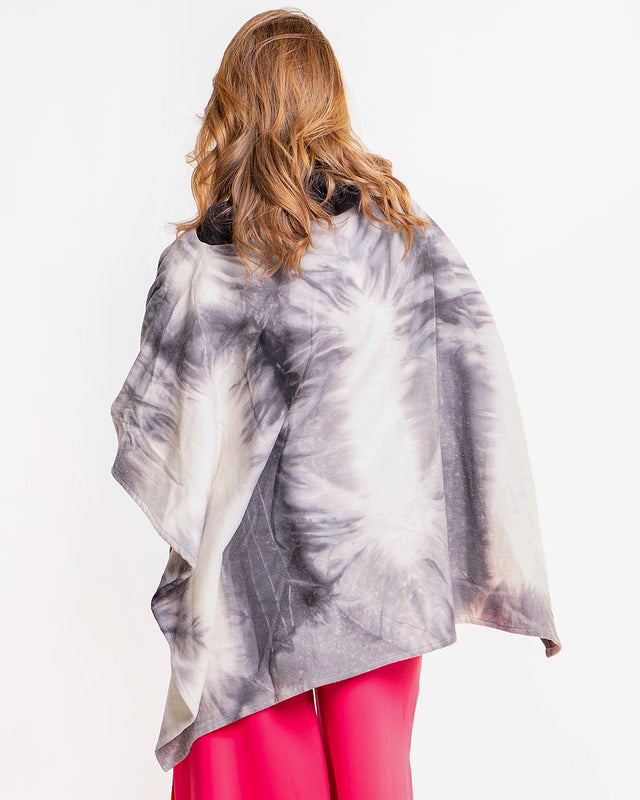 Alan Zepeda creates individual unisex pieces just for you. This tie-dye poncho will be your favorite look for this winter season! Featuring an open-side silhouette and made from a soft wool felt, this turtleneck will be an invaluable addition to your wardrobe. Wear the poncho tucked in or loose with high pants like Jeannette Toscano 's, to look sophisticated and sporty when you leave the gym!
Due to its dyeing process, each piece is unique, the poncho you purchase will be similar to the one our model is wearing but with a different dyeing design.

From Marion , a classic fur coat.
This coat is made from premium quality genuine fur, which has been carefully selected for its durability, softness and luxurious texture. The leather used by Marion is tanned using traditional methods, creating a rich, warm tone that perfectly complements the design.
One piece features a modern yet timeless silhouette, with clean lines and a flattering fit that complements any body type. The length is perfect for both casual and formal occasions, providing an effortless elegance that is sure to turn heads.